Local. Trusted. Family Owned.
Gutter Repair Willoughby OH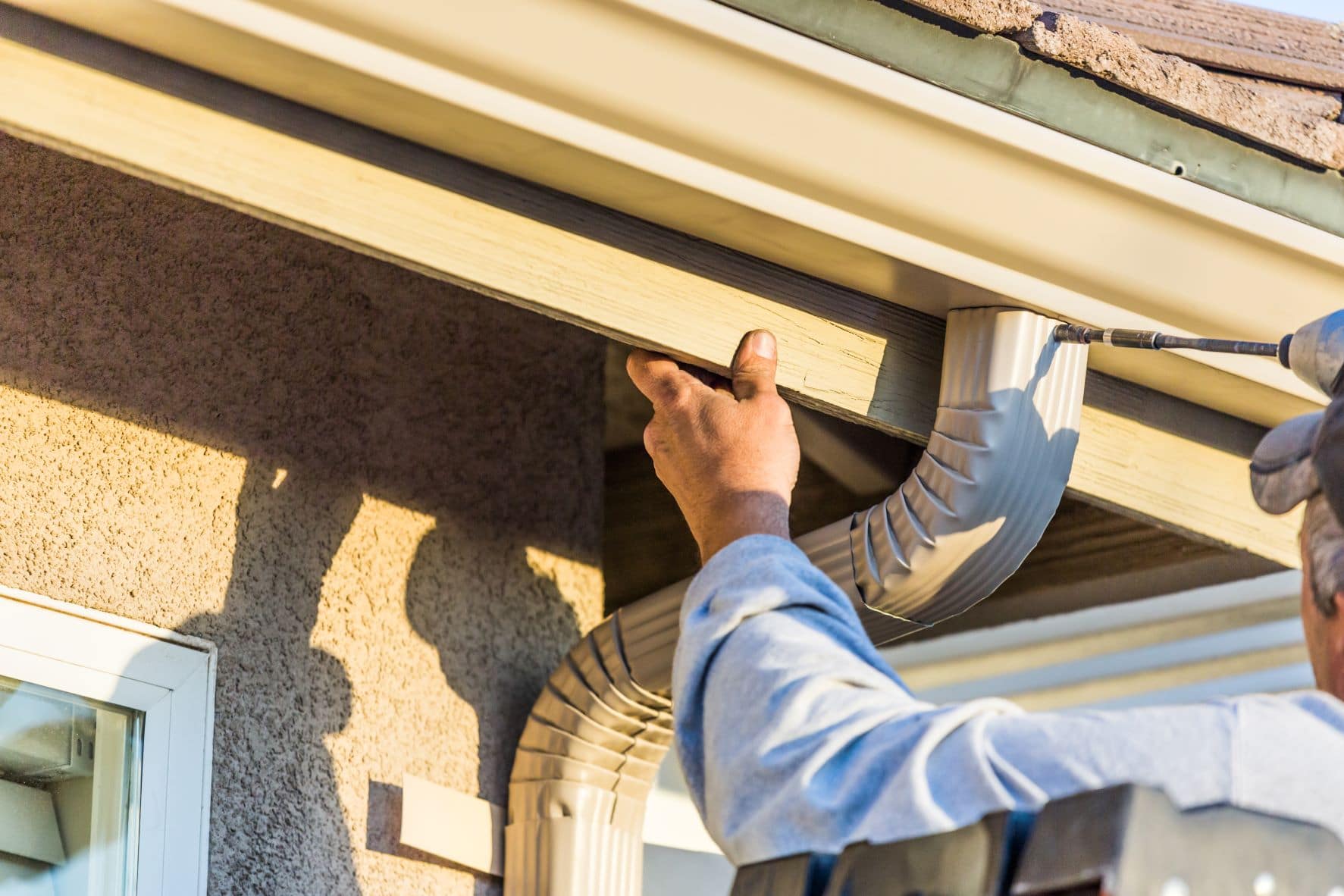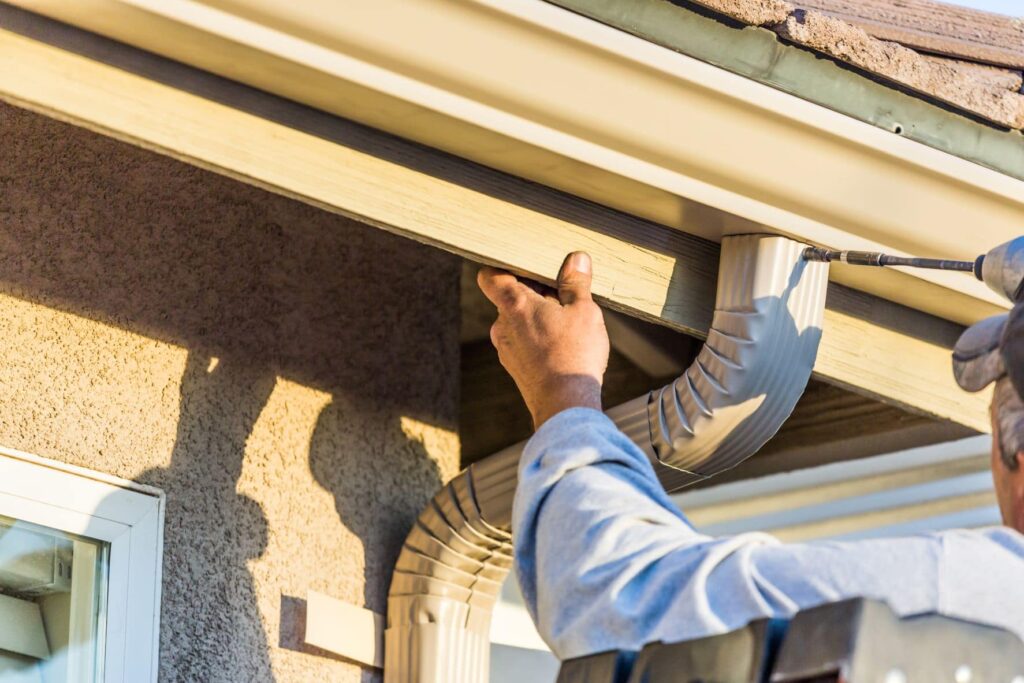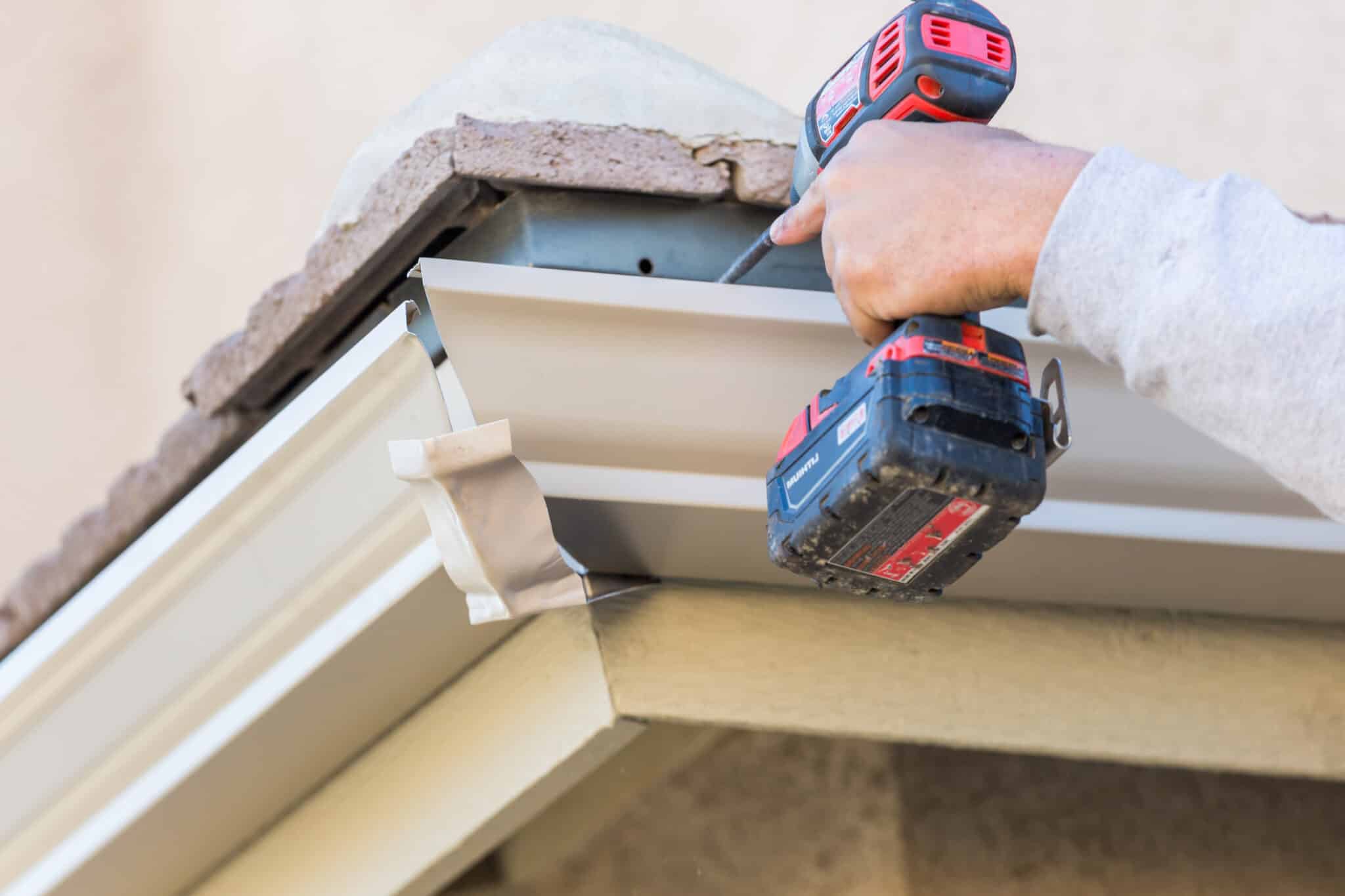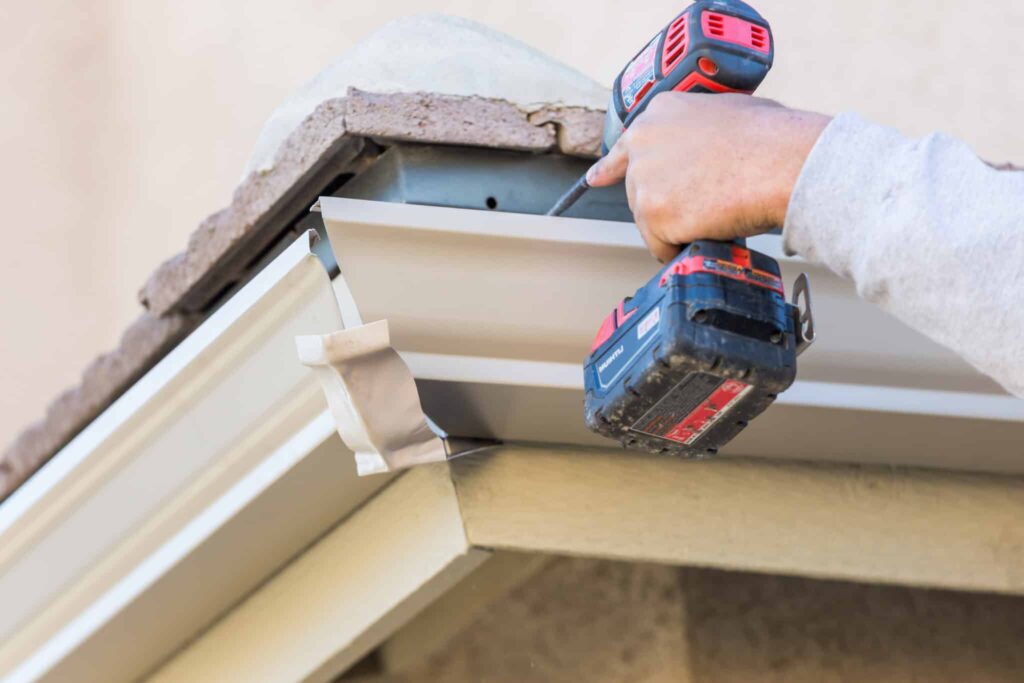 Top-Rated Rain Gutter
Repair in Willoughby
In addition to installing seamless gutters, gutter repair service, installing gutter guards, installing and repairing fascia and soffits, and cleaning gutters, Above & Beyond Gutter Co. is an authority on everything to do with gutters. You can rest assured knowing that you'll only receive the finest installations, communications, and customer care available anywhere! We have offered superior residential and commercial Willoughby gutter repair near me services to the residents of our community for many years. We provide a 25-year no-clog warranty on our acclaimed gutter protection and a 5-year warranty on all installs because we are confident in our products and services as a top-tier gutter repair company.
Gutters could become lax with time. This can change the angle, decreasing flow and increasing debris buildup. The weight of the collecting water can cause the gutter to become even more clumsy. The brackets and anchors on your downspouts can also get looser with time. A poorly positioned downspout can not correctly drain water away from your property or can leak where the gutter connects to the roof. We can repair your gutters with our residential gutter repair services if they are damaged. The most typical solutions are sealing leaks, repairing broken gutters, and tightening loose or leaky downspouts. Most of the time, we can even match the gutters' color.
Gutters that are broken, battered, rusted, or unbalanced can significantly damage your home. Gutter neglect can result in water retention, debris buildup, and improper downspout drainage. Such events will cause overflow and damage to your home's foundation, especially if your basement floods. The gutters' inner and outer corner seams might ultimately leak. To maintain the system functioning correctly, we can repair gutter leaks. Also, we can repair rafters, fascia, and other roofing elements that have been harmed by leaking or broken gutters under our roof gutter repair offerings.
Searching for Willoughby
Gutter Repair Near Me?
One issue with gutters that must be replaced or fixed is the fascia boards that are put along gutter systems of a particular size on your roof. A damaged fascia board might be bad for your home and harmful to your family. This board, which is found on your home's eave, is crucial for the setup of a sturdy gutter system. We can mend your fascia boards in addition to replacing your gutters.
Although one of the most essential parts of your property, gutters are frequently ignored by homeowners and business owners. But, if your gutters are ignored over time, they will start to suffer, especially if leaves, twigs, branches, and other debris have gathered inside them. If your clogged gutters are not fixed, there is a higher chance that your home can have several property issues, including structural foundation issues, roof leaks, and other water damage. Your gutters will also need to be manually repaired. Hence, if you discover that you require gutter repairs, put your faith in the expert gutter technicians at Above & Beyond Gutter Co.
We at Above & Beyond Gutter Co are glad to meet our neighborhood's needs for gutter repair in Willoughby, OH. Our professionals are well-equipped with the latest tools and equipment to clean your gutters, fix any leaks or broken pieces inside, and guarantee that your gutters are in the best, like-new condition possible.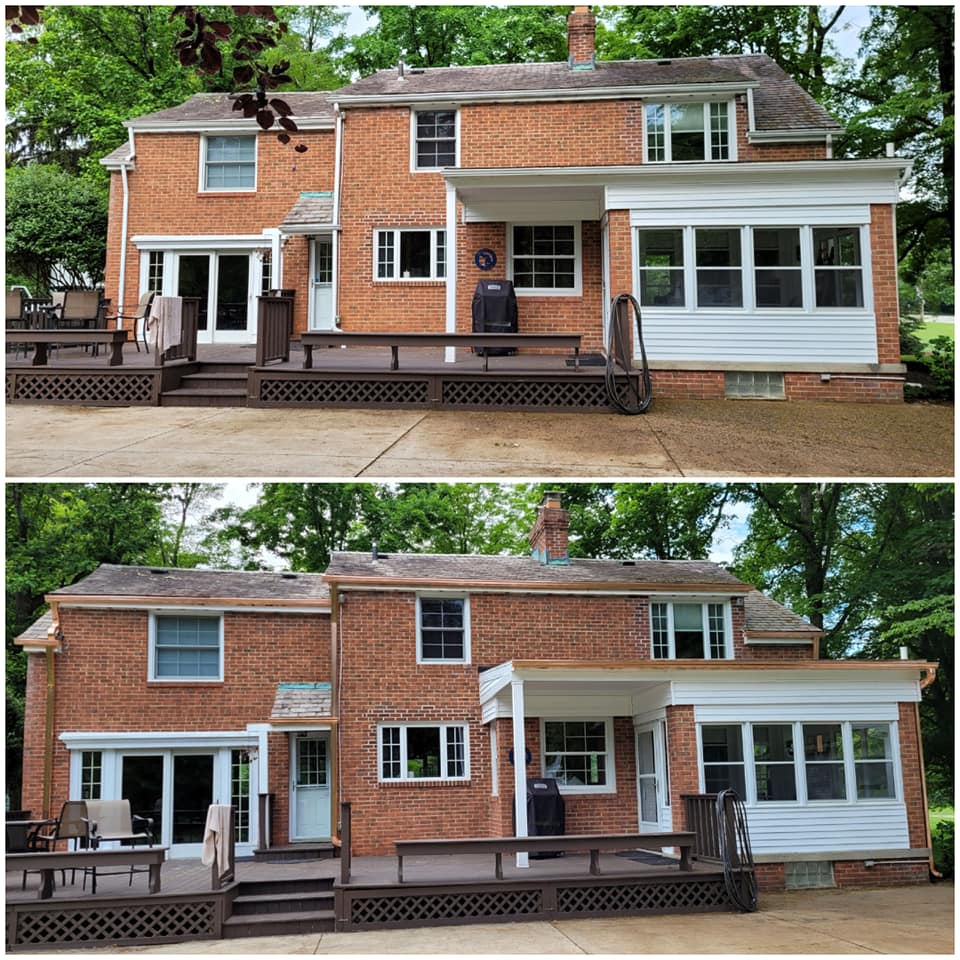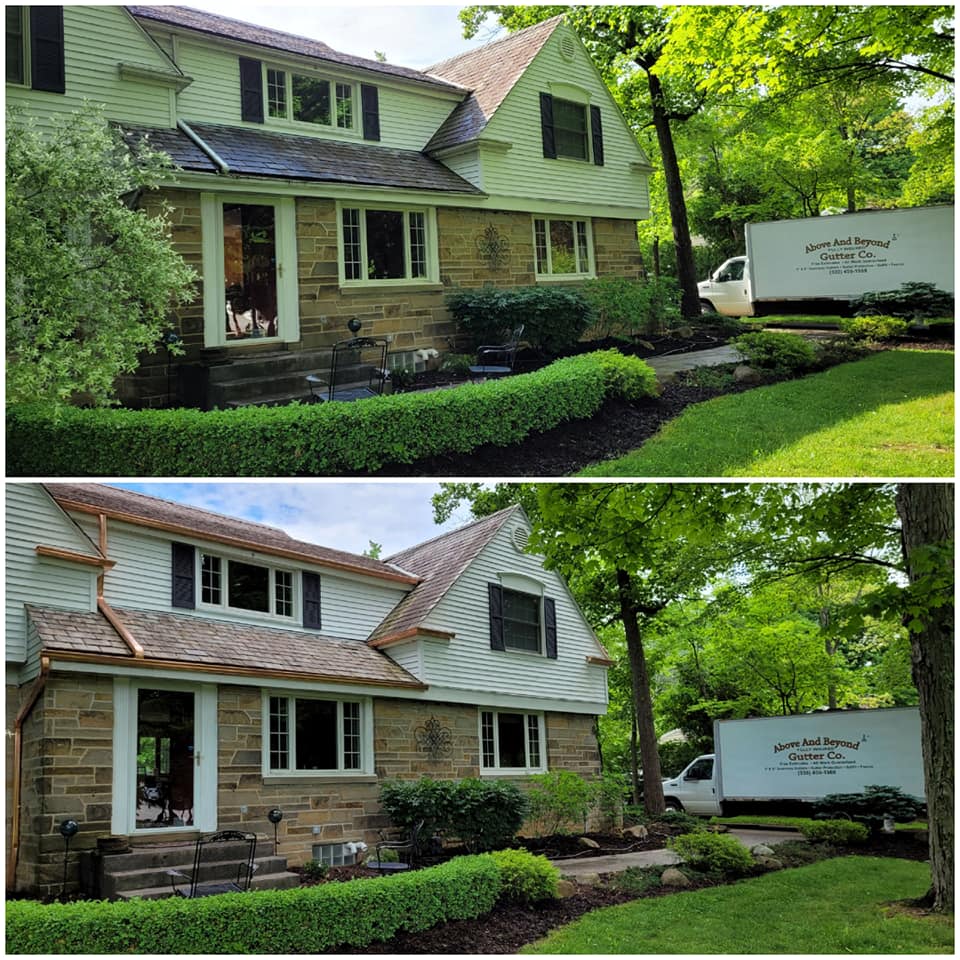 Local. Trusted. Family Owned.
Professional Gutter Leak Repair Willoughby OH Residents Trust
Call Today for Gutter
Repair Service in Willoughby OH!
From downtown Cleveland, Willoughby is a nice neighborhood that can be accessed by Route 2 in about 15 minutes. Willoughby is a town located in Lake County, Ohio, with a population of 22,268. The Great Lakes Mall and leisure activities like boating on Lake Erie or visiting a nearby park are just two of the many attractions that are accessible. By stopping drivers once a year for lunch or dinner rather than writing them a ticket, the city gained the nickname "Courtesy City." Even though this practice is no longer carried out, the mindset has remained in the area. A terrific place to visit or call home, Willoughby offers various retail establishments, recreational opportunities, and educational opportunities. Willoughby has two parks—Sunset and Osborne—bordering Lake Erie to the north. The lake view can be enjoyed while relaxing in Sunset Park. Osborne offers a variety of facilities, including a pool, sports fields, playgrounds, picnic spots, and walking trails. A mile apart from one another, the Lost Nation Airport, Golf Course, and Sports Complex are all situated along the lakefront.
Rain gutters can preserve your siding, roof, landscaping, and foundation. Your home can start to have issues if you don't have them. With the potential problems that gutters can create, which can vary from structural damage to mold and mildew, we are certain that gutter leak repair and replacement are essential for practically every home. We provide more than the fundamental gutter replacement near me services than other rain gutter companies. Regarding your gutters, gutter guards, or any other job we carry out on your behalf, we pledge to impart amazing rain gutter repair expertise to you. Licensed and insured professionals will do your gutter installation or repair each and every time.
We also offer a variety of other services such as: