Local. Trusted. Family Owned.
Gutter Company Willoughby OH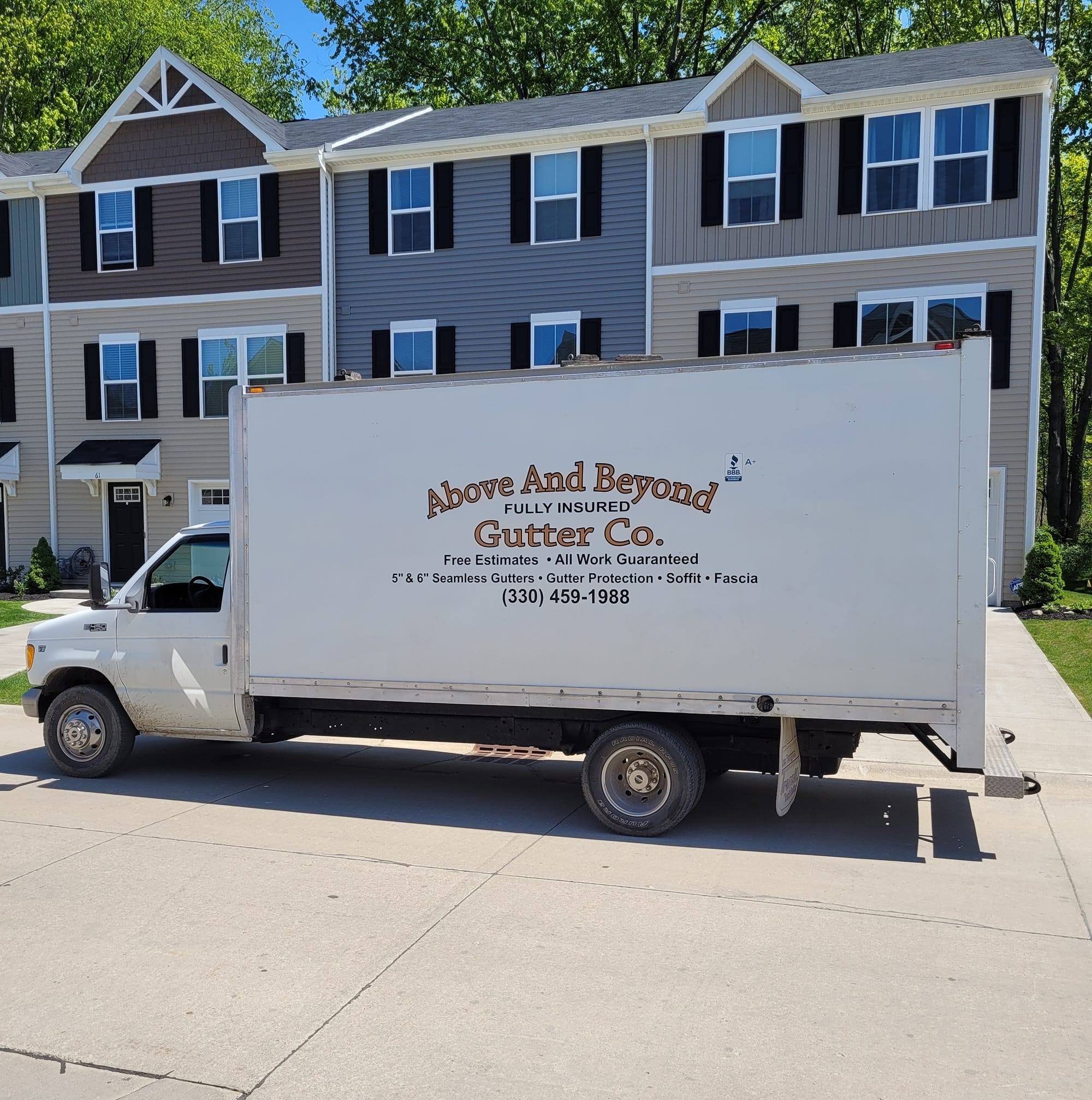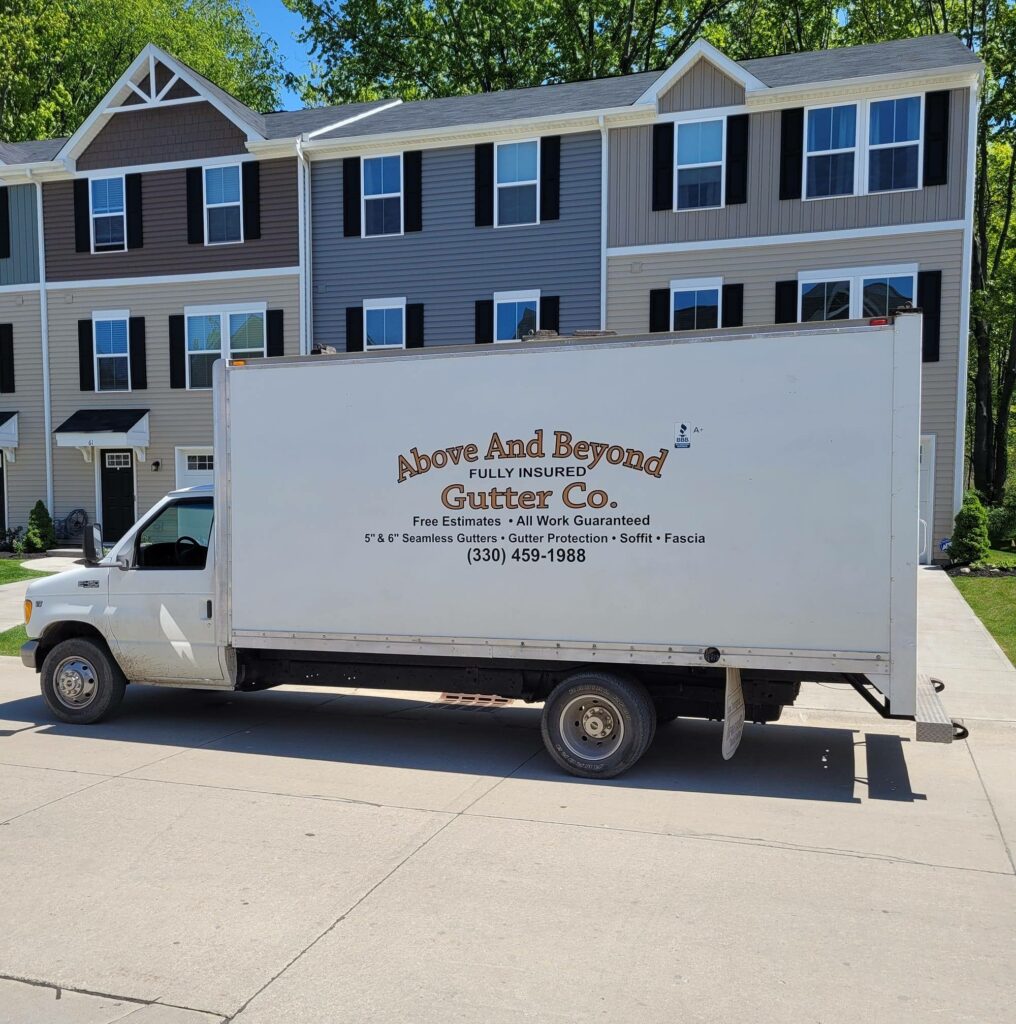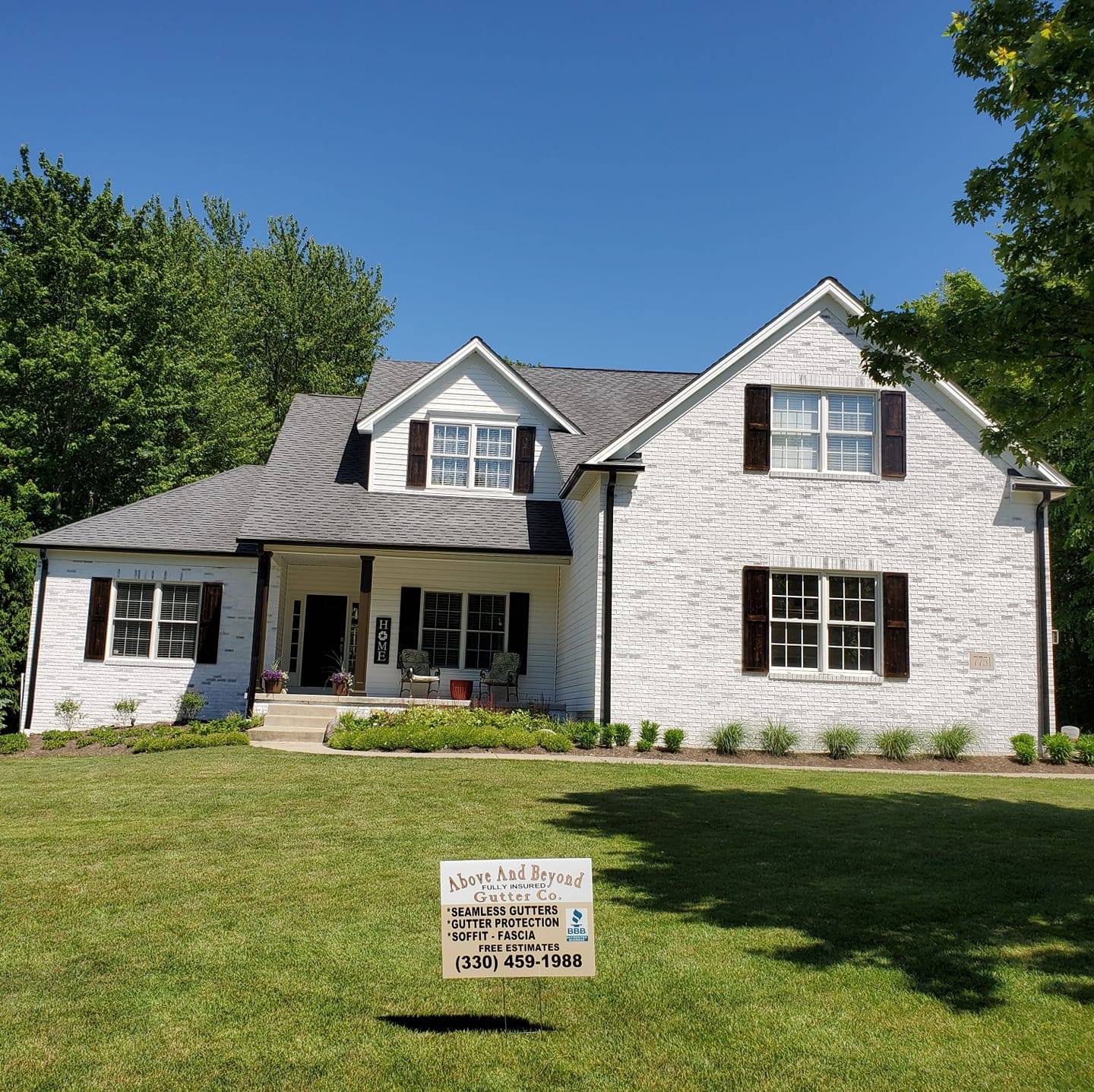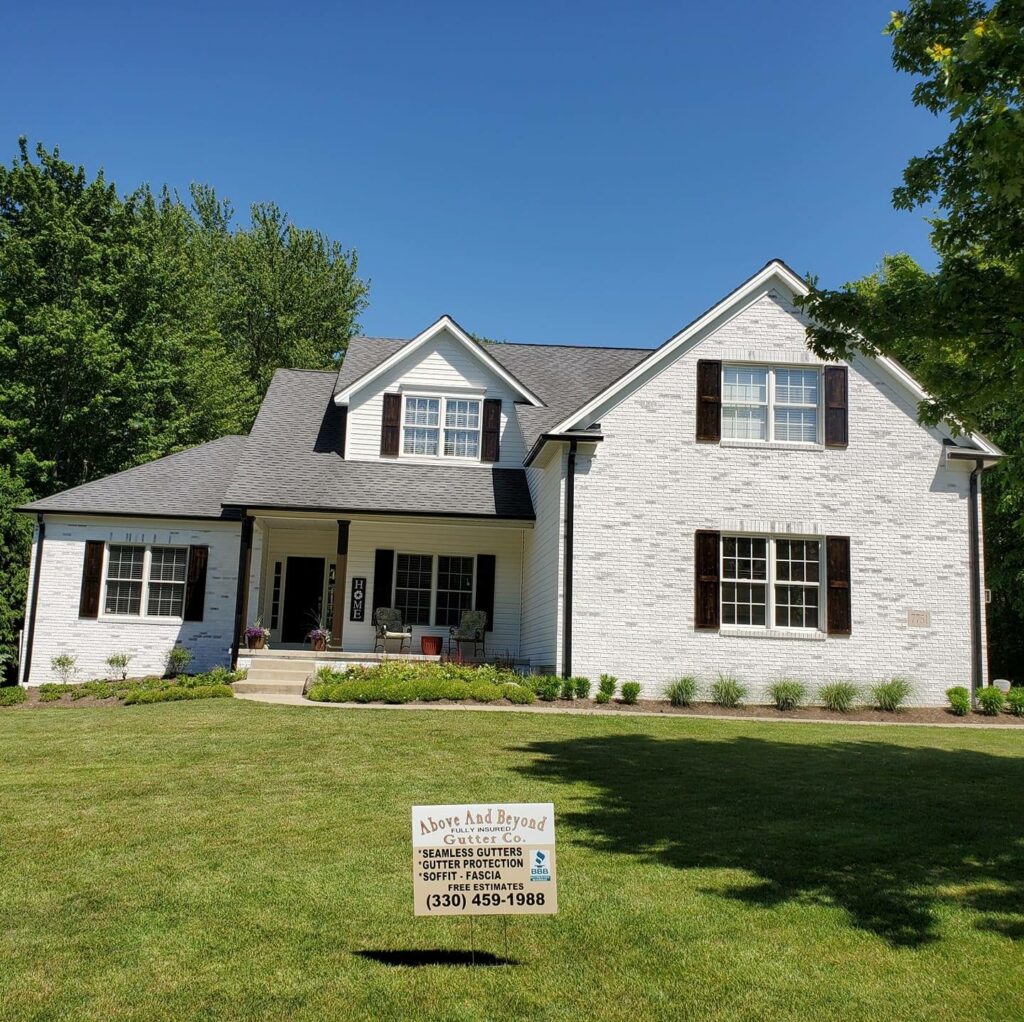 Top-Rated Gutter
Contractors in Willoughby
Above & Beyond Gutter Co. has operated for over 20 years as one of the region's best local guttering companies offering excellent gutter products, installation, and customer care at a competitive price. We try to treat each of our customers with care, professionalism, and the best materials and equipment available, from the first phone call to the last walkthrough after the project is done. As a gutter company in Willoughby, OH, we offer seamless gutters, leaf guards, and other gutter services in the Ohio area. We love sharing our processes, so ask us what we install and why!
Regular rain gutter cleaning and maintenance is crucial to ensuring that your gutters continue to operate appropriately. Rain gutters can eventually get clogged by leaves, debris, wildfire ash, and roof materials. Our team will ensure the trash is removed and every gutter is manually cleaned. We check all downspouts to make sure there are no obstacles. Gutter cleaning can be required more frequently if trees are on or near your home's roof.
A normal resident can get over 1,000 gallons of water from one inch of rain. Managing this water and directing it away from your home is essential. You might damage your siding, rafters, or fascia if you don't care for this. Clogged gutters can start to accumulate water. Gutter alignment and leakage might occur as a result of the additional weight. The expanded ice might damage your roof in freezing climates. Moreover, this additional water can cause erosion, floods, or moisture problems under your house.
Searching for a Willoughby
Gutter Company Near Me?
At Above & Beyond Gutter Co., we are gutter contractors who are knowledgeable in all things gutter-related, including installing seamless gutters, repairing gutters, installing gutter guards, installing and repairing fascia and soffit, and cleaning gutters. We have been providing the greatest Willoughby, OH guttering services near me options for homes and businesses to our neighborhood communities for years, and we would be delighted to assist you as well!
Our professionals utilize the appropriate equipment, adhere to training standards, and take safety precautions when cleaning your gutters. As a result, your gutters receive timely maintenance and cleaning. In addition, these specialists can look closely at your fascia, soffit, and gutters for any issues they might find.
Due to Above & Beyond Gutter Co's track record of successfully completing the gutter jobs we take on, our clients know they are receiving the best gutter services available. In addition to being polite, our crew of specialists is also knowledgeable. Every one of our clients should appreciate doing business with us, and we make sure all our team members share this view. We only utilize cutting-edge tools and equipment to ensure that your gutter installation will survive for many years. Our team is made up of professionals with the knowledge and hands-on experience necessary to complete our assignments.
Your home's gutters are a crucial part that, if ignored, might suffer harm. Your gutter and downspout system collects rainwater from your roof and disperses it toward the ground, away from the foundation of your house or place of business. Nevertheless, if your gutter system isn't working correctly, your house can be vulnerable to various issues, including water damage and structural foundation issues. Thankfully, Above & Beyond Gutter Co. is the go-to vendor for several gutter solutions, ensuring your property is in good condition.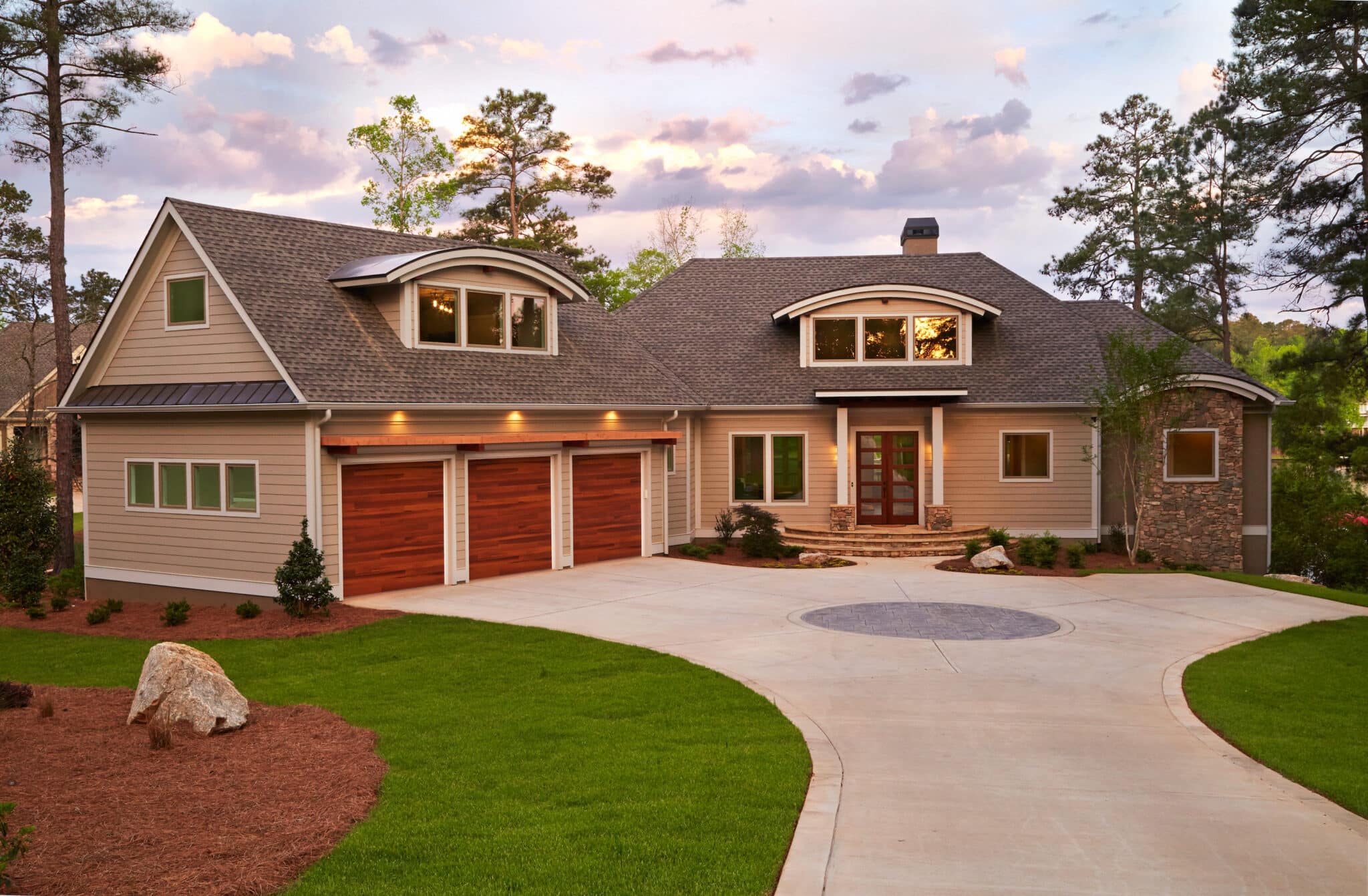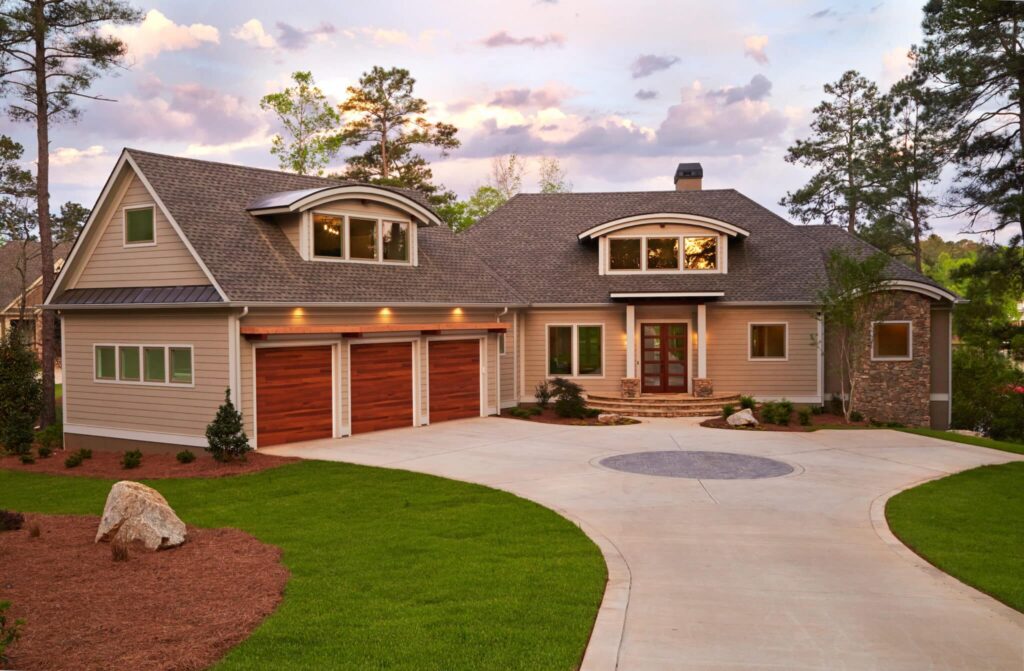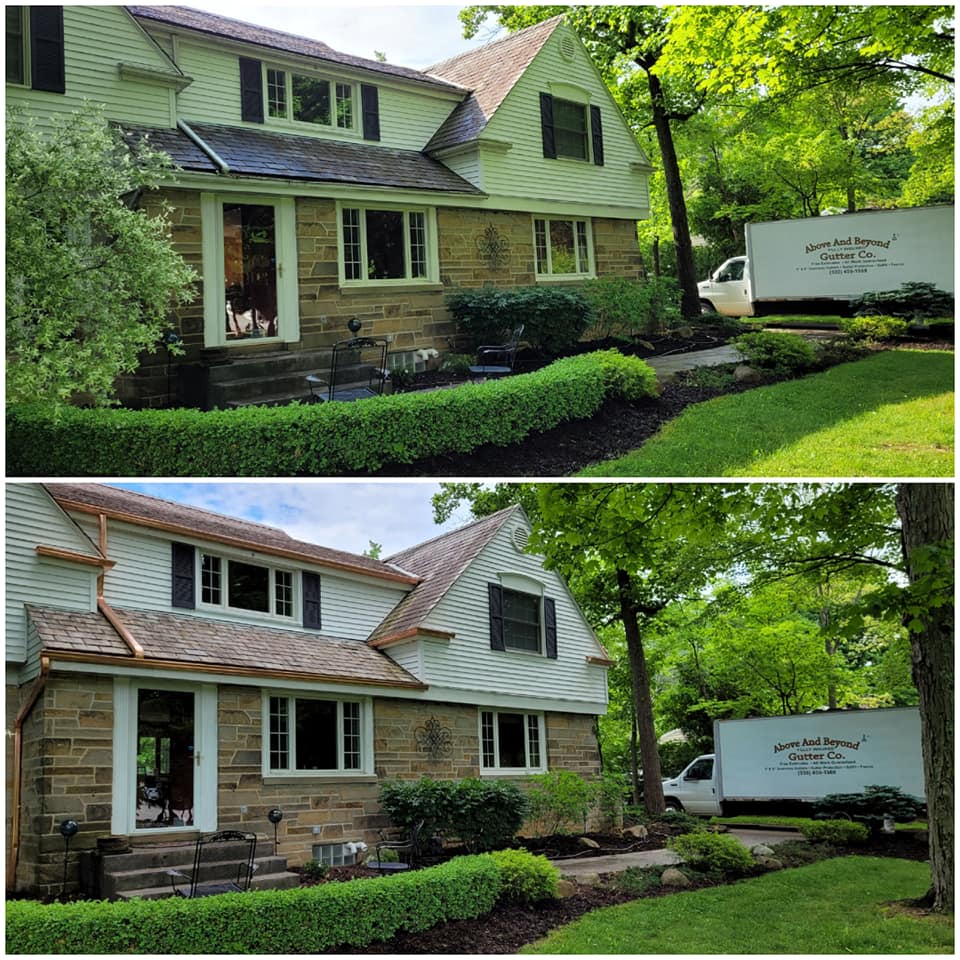 Local. Trusted. Family Owned.
We Are One of the Best Local Guttering Companies in Willoughby OH
Call Today for Gutter
Services in Willoughby OH!
Willougby is a lovely community that can be reached through Route 2 in about 15 minutes from downtown Cleveland. Willoughby's population, located in Lake County, Ohio, currently sits at 22,268 residents. Many attractions include the Great Lakes Mall and leisure pursuits like boating on Lake Erie or visiting a local park. The city earned the moniker "Courtesy City" by choosing a day once a year when law enforcement would stop drivers and treat them to lunch or supper rather than issuing a citation. Even if this practice is no longer conducted, the mentality has persisted in the neighborhood. Willoughby, OH is a great city to visit or call home since it has many retail, leisure, and educational options. Willoughby has two parks, Sunset and Osborne, that border the lovely Lake Erie to the north. Sunset Park is an excellent place to unwind and enjoy the beauty of the lake. Playgrounds, sports fields, picnic spots, walking trails, a pool, and several more activities are also available in Osborne. In addition, the Lost Nation Airport, Golf Course, and Sports Park are all within one mile of one another in the lakefront region.
We pledge to provide you with as much information and guidance as possible as we complete our gutter services, starting when we provide you with a gutters estimate. This ideal helps distinguish us from many other house gutter suppliers. Having some of the most reasonable gutter prices in the region is something we take pride in. We adhere to a tried-and-true installation and maintenance process, so you get quality each and every time for our team. From the moment we arrive at your home to the moment we do our last walkthrough, our primary concern as one of the region's top Willoughby gutter company near me is ensuring you are satisfied.
We also offer a variety of other services such as: