Local. Trusted. Family Owned.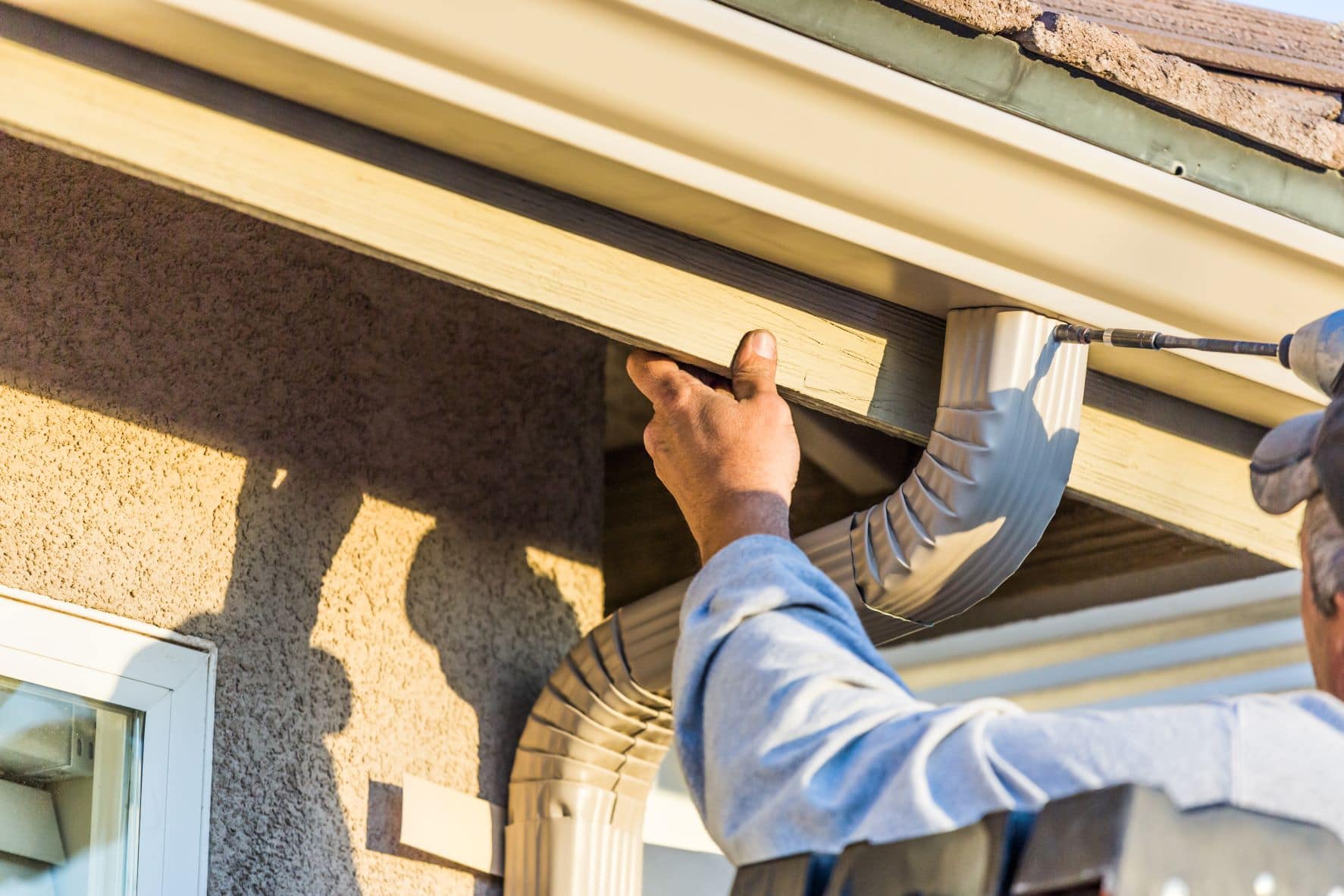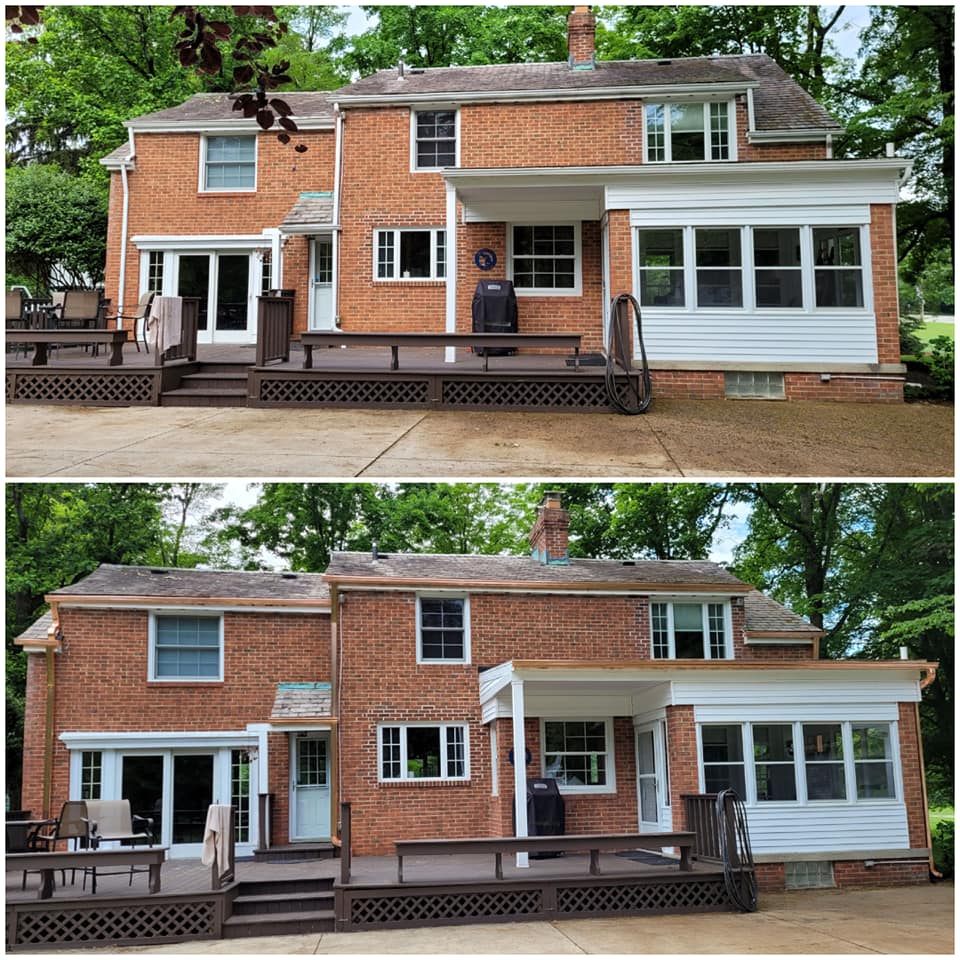 Top-Rated Rain Gutter
Repair in Concord
Above & Beyond Gutter Co. is an authority for gutter repair in Concord, OH, including installing seamless gutters, gutter leak repair, gutter guard installation, installation and repair of fascia and soffits, and gutter cleaning. You can have faith that you'll get the greatest residential gutter repair, communication, and customer service available anywhere with us! As a top-rated gutter repair company, we have been providing the residents of our community with the best commercial and home Concord gutter repair near me solutions for many years. We provide a 5-year guarantee on all projects and a 25-year no-clog warranty on our acclaimed gutter protection services because we are confident in our products.
Over time, gutters could become lax. This can change the angle, limiting flow and increasing the accumulation of debris. Due to the weight of the gathering water, the gutter could get even messier. The brackets and anchors on your downspouts might loosen with time as well. An improperly positioned downspout might cause a leak at the point where the gutter connects to the roof or fail to drain water away from your property adequately.
If your gutters break, we can fix them. The most typical remedies are sealing leaks, broken gutter and roof gutter repair, and tightening loose or leaking downspouts. Most of the time, we can even match the gutters' color.
Rusty gutters beat up, broken, or out of balance can cause significant damage to your home. Unmaintained gutters have the potential to hold onto water, gather dirt, and obstruct proper downspout drainage. Such events, especially basement flooding, will cause overflow and damage to your home's foundation. Gutter seams on the inner and outside corners might ultimately leak. We can repair all this and more to ensure your gutter system is functioning correctly. We can also repair fascia, rafters, and other roofing components that have been harmed by leaking or broken gutters.
Searching for Concord
Gutter Repair Near Me?
One specific issue for gutters that must be replaced or fixed is having issues with the fascia boards installed along gutter systems of a specified size on your roof. A damaged fascia board might be harmful to your family and detrimental to your home. Installing a sturdy gutter system requires using this board found on the eave of your home.
Although gutters are one of the most essential parts of your property, many homeowners and business owners ignore them. Nevertheless, if you don't take care of your gutters, they will eventually start to suffer, mainly if leaves, twigs, branches, and other garbage have gathered inside them. If your clogged gutters are not addressed, your home is more likely to have various property issues, such as structural foundation issues, roof leaks, and other water damage. Your gutters will also require manual rain gutter repair if not kept up with. Therefore, trust the educated gutter experts at Above & Beyond Gutter Co if you need gutter repair services.
We at Above & Beyond Gutter Co are happy to assist our community with its gutter repair needs. Our professionals are fully outfitted with the latest tools and equipment to thoroughly clean your gutters, fix any leaks or broken components inside them, and guarantee that your gutters are in the best, like-new condition possible.
We also offer a variety of other services such as: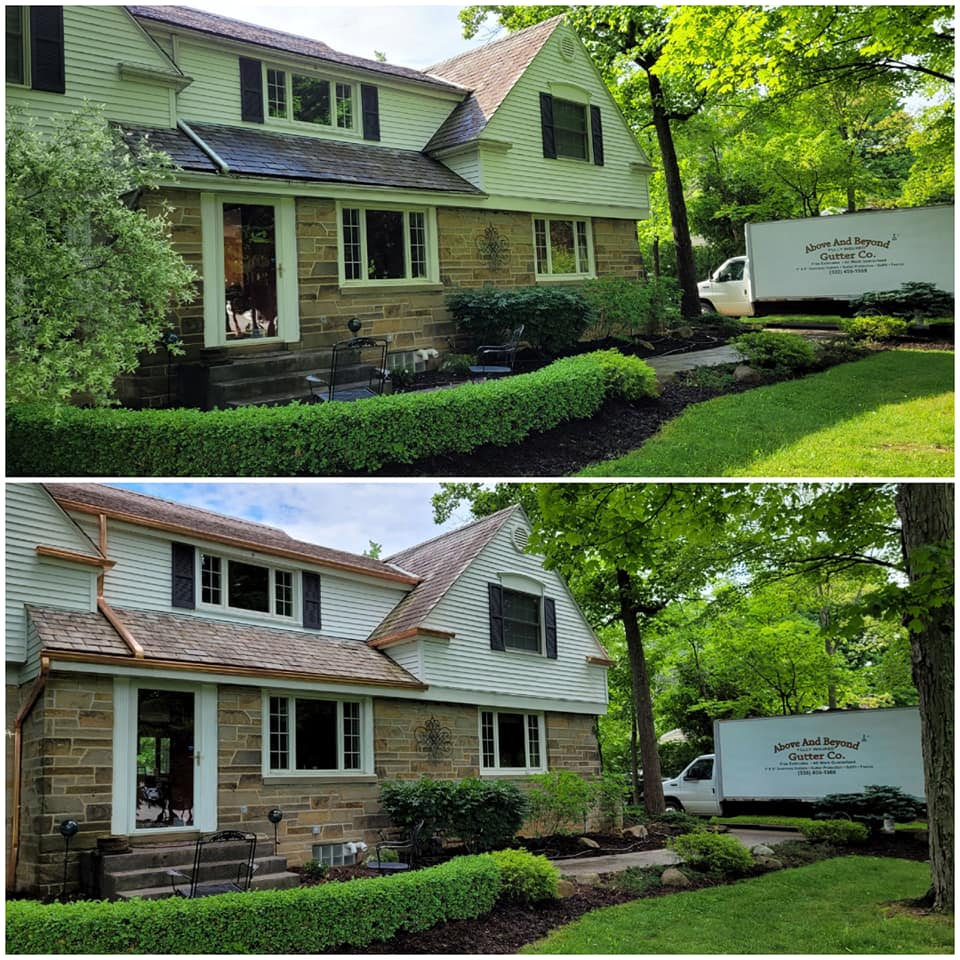 Local. Trusted. Family Owned.
Professional Gutter Leak Repair Concord OH Residents Trust
Call Today for Gutter
Repair Service in Concord OH!
Although many contemporary conveniences are nearby Concord, Ohio, it nevertheless has a quiet, rural atmosphere. A quiet community on the shores of Lake Erie, Concord is ideal for locals and tourists seeking a laid-back atmosphere. The Little Mountain Country Club is a stunning golf course where players of all skill levels can enjoy a golf day. The course is well-known for some of its intriguingly designed holes and breathtaking scenery. It takes around 30 minutes to drive from Concord to Cleveland, Ohio. Cleveland, Ohio's second-largest city, is an example of modernization with a hint of traditionalism. On the Flats East Bank, where the Cuyahoga River and Lake Erie converge, the city has a thriving social scene in addition to theaters, museums, and other cultural attractions. Tourists can stroll through Cleveland's popular Historic Warehouse District, spend the evening at one of the city's major sports venues in the Historic Gateway District, or visit one of the beautiful museums the city is home to.
Rain gutters can safeguard your foundation, siding, roof, landscaping, and more. Your house can even start to have issues without them. With the potential problems they present, which can vary from structural damage to mold and mildew, we confidently say that gutter repair and replacement are a crucial necessity for practically any home. Some rain gutter companies only offer a limited number of gutter replacement near me services; we offer far more. We pledge to give you excellent knowledge for each project we carry out on your behalf, whether installing gutter guards or gutters. Installing or maintaining your gutters will be done by licensed and insured professionals. That's our guarantee!