Local. Trusted. Family Owned.
Gutter Company Concord OH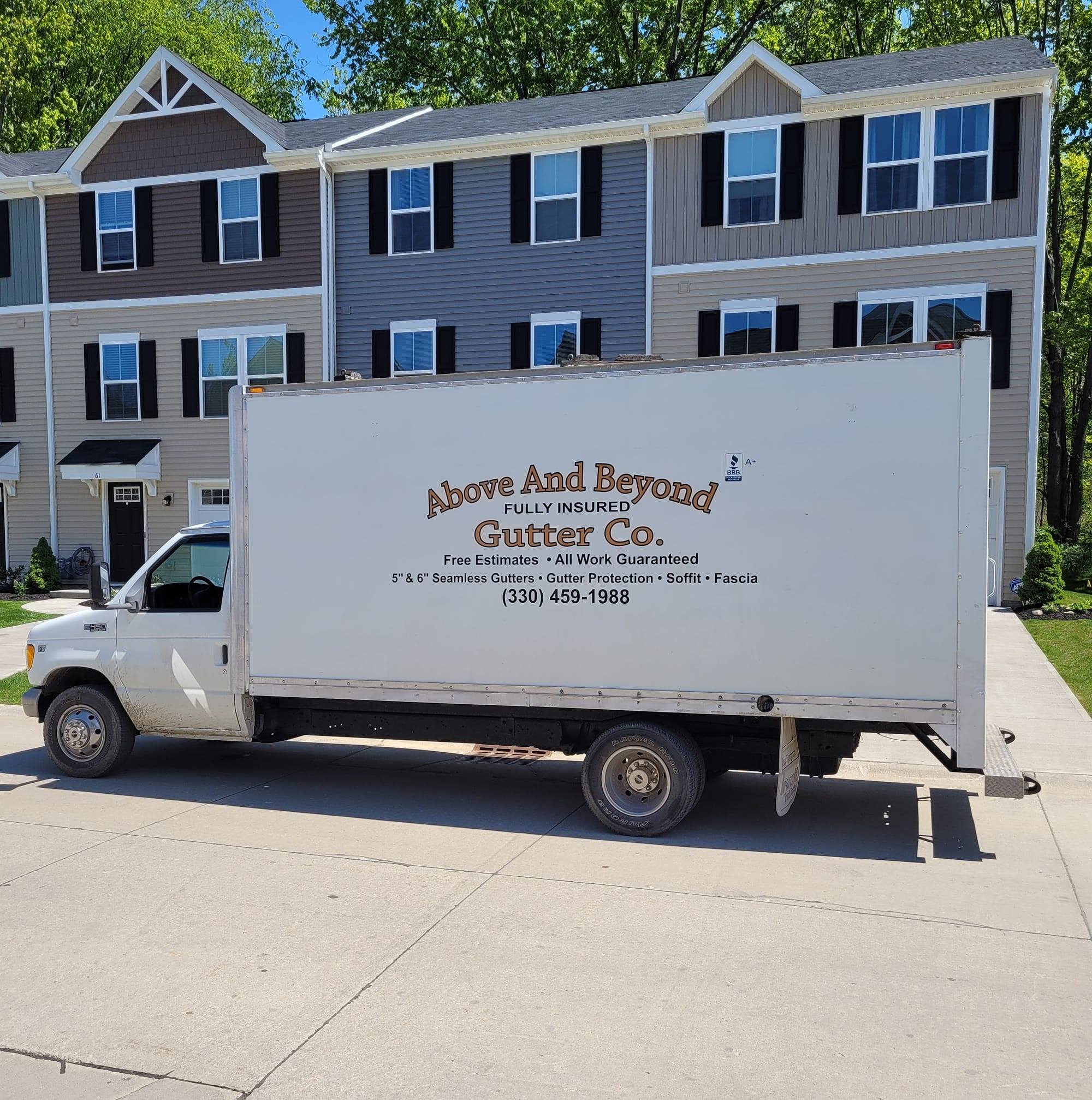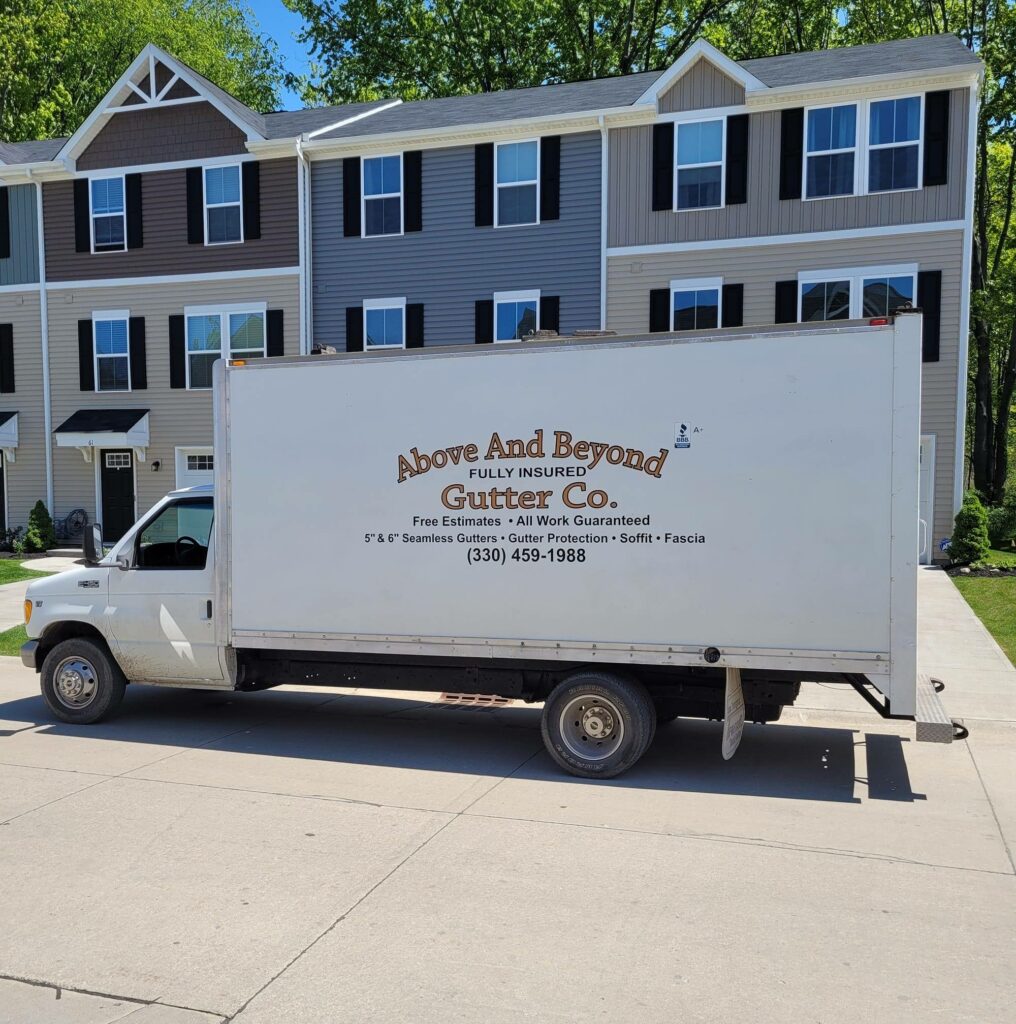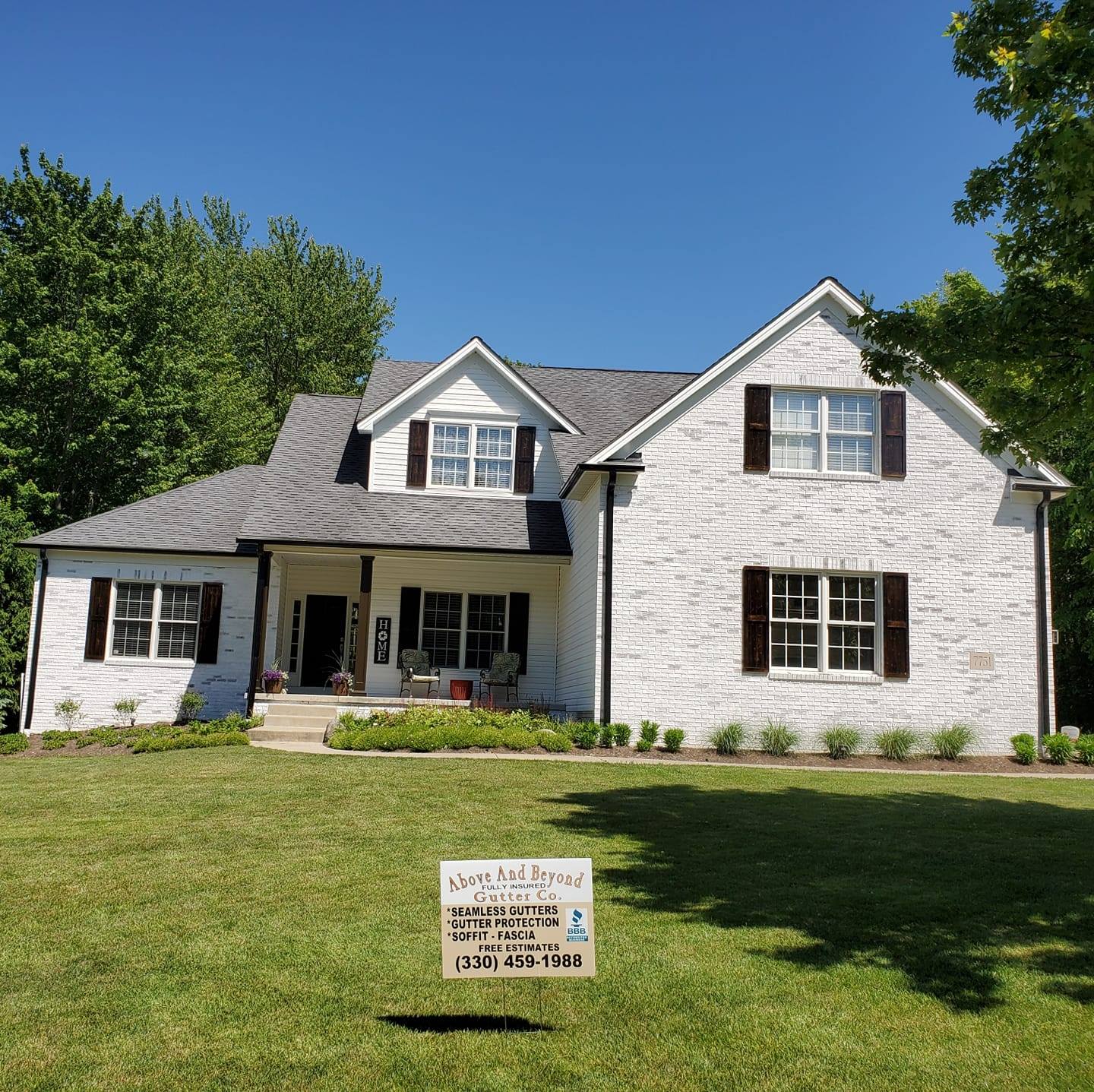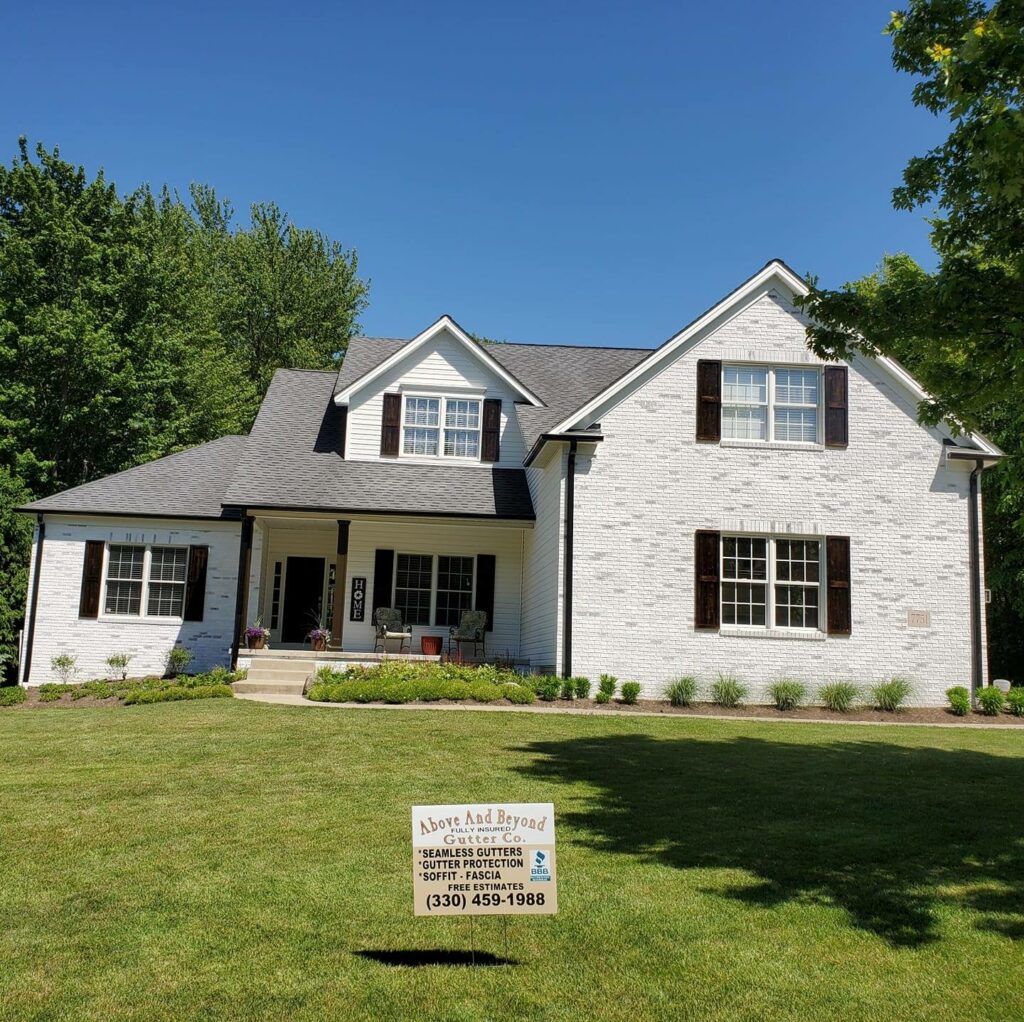 Top-Rated Gutter
Contractors in Concord
For more than 20 years as a gutter company in Concord, OH, Above & Beyond Gutter Co. has operated to offer excellent gutter products, installation, and customer service at a competitive price. We strive to provide each of our customers with the greatest materials and resources and friendly, professional Concord, OH guttering services near me service from the first phone call to the last walkthrough when the project is complete. Above & Beyond Gutter Co. offers leaf guards, Impact, seamless gutters, and other gutter services in the Ohio area. We love when our customers ask us about our installation choices, so call us for a gutters estimate or to learn more today!
Cleaning and maintaining your gutters regularly ensures that they continue to work correctly. Gutter clogs can develop over time from leaves, debris, ash from wildfires, and roof materials. Every gutter is hand cleaned, and the trash is thrown away. We also make sure that none of the downspouts are blocked. Gutter cleaning could be necessary more frequently than once yearly if trees are on or near your home's roof.
On a normal home, one inch of rain might produce more than 1,000 gallons of water. Managing this water and draining it away from your home is vital. Your siding, rafters, or fascia might be ruined if you don't care for this. Water can gather in blocked gutters, and the additional weight might cause gutters to start leaking and misaligning themselves. The bigger ice might damage your roof in areas where it freezes. Moreover, this additional water can cause erosion, flooding, or problems with the dampness under your property.
Searching for a Concord
Gutter Company Near Me?
At Above & Beyond Gutter Co., we have years of experience in all things gutter-related as gutter contractors, including seamless gutter installation, gutter repairs, gutter guards, fascia and soffit installation and maintenance, and gutter cleaning. For years, we've provided the greatest gutter and downspout options for homes and businesses in our neighborhood, and we'd be happy to do the same for you.
Our professionals follow training protocols, utilize the appropriate equipment, and take safety precautions when cleaning your gutters. As a result, your gutters receive timely cleaning and maintenance from one of the most highly-rated local guttering companies. Also, these professionals can look for any issues in strategic spots on your gutters, soffit, and fascia that you cannot find on your own.
As Above & Beyond Gutter Co consistently completes the gutter jobs we take on successfully, our clients know they are getting the best work available. We make sure that doing business with us is enjoyable for every one of our clients. Your gutter installation will survive for many years since we only utilize state-of-the-art tools and equipment. Our team comprises knowledgeable experts with the practical experience necessary to complete the assignments we take on.
Your home's gutters are a crucial part that might suffer harm if they are ignored. Your gutter and downspout system collects rainwater from your roof and directs it away from the base of your house or place of business and toward the ground. Nevertheless, suppose your gutter system isn't working correctly. In that case, your property can be vulnerable to many issues, including water damage and structural foundation issues. Thankfully, Above & Beyond Gutter Co. is the go-to vendor for several gutter solutions, ensuring your house is maintained in top condition.
We also offer a variety of other services such as: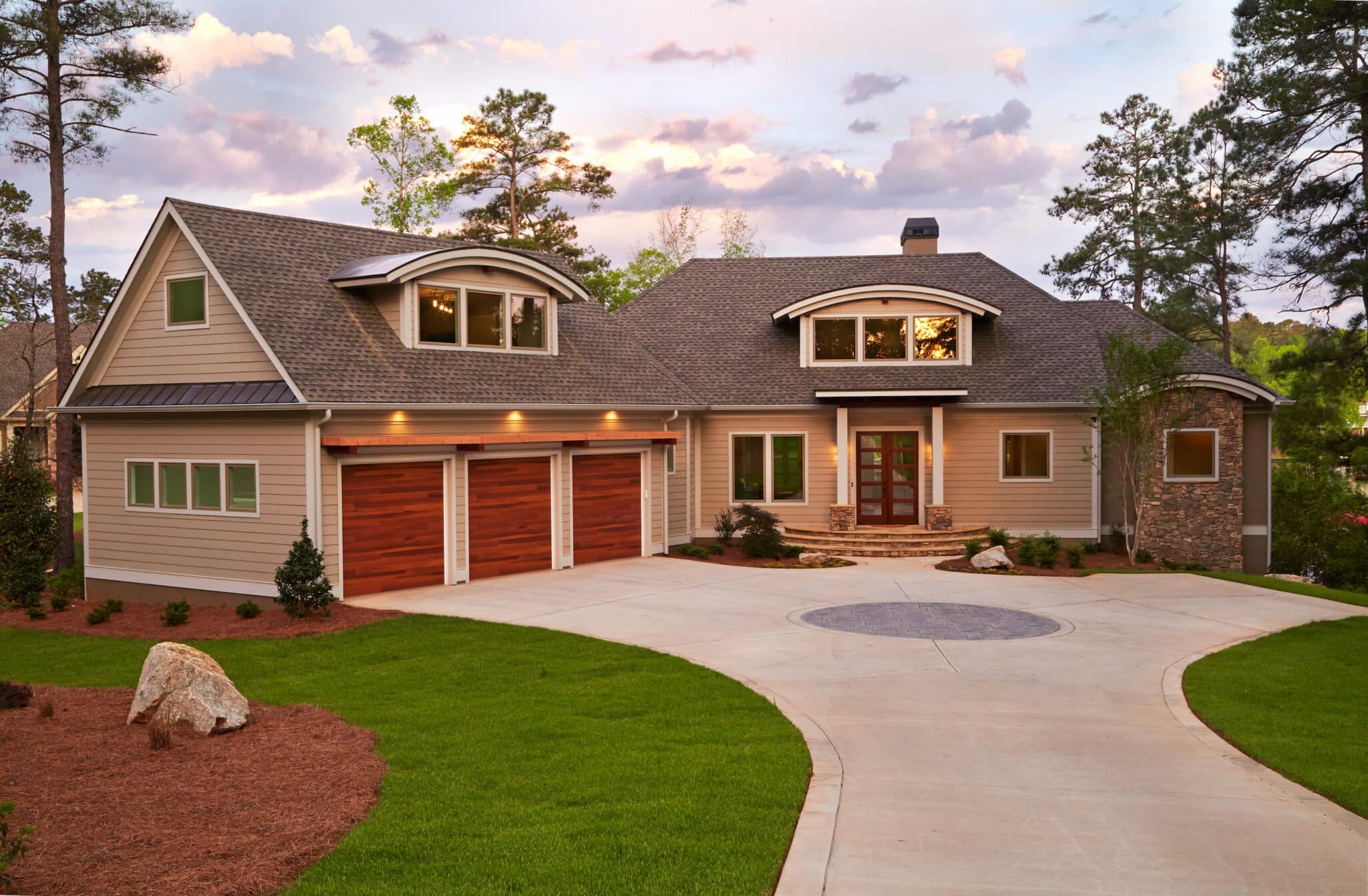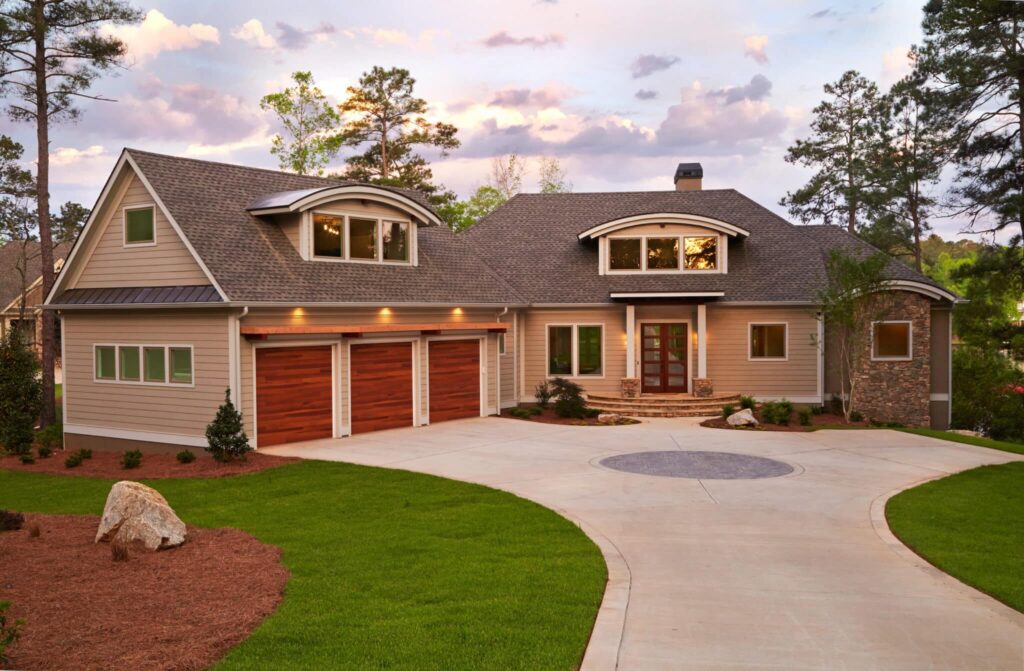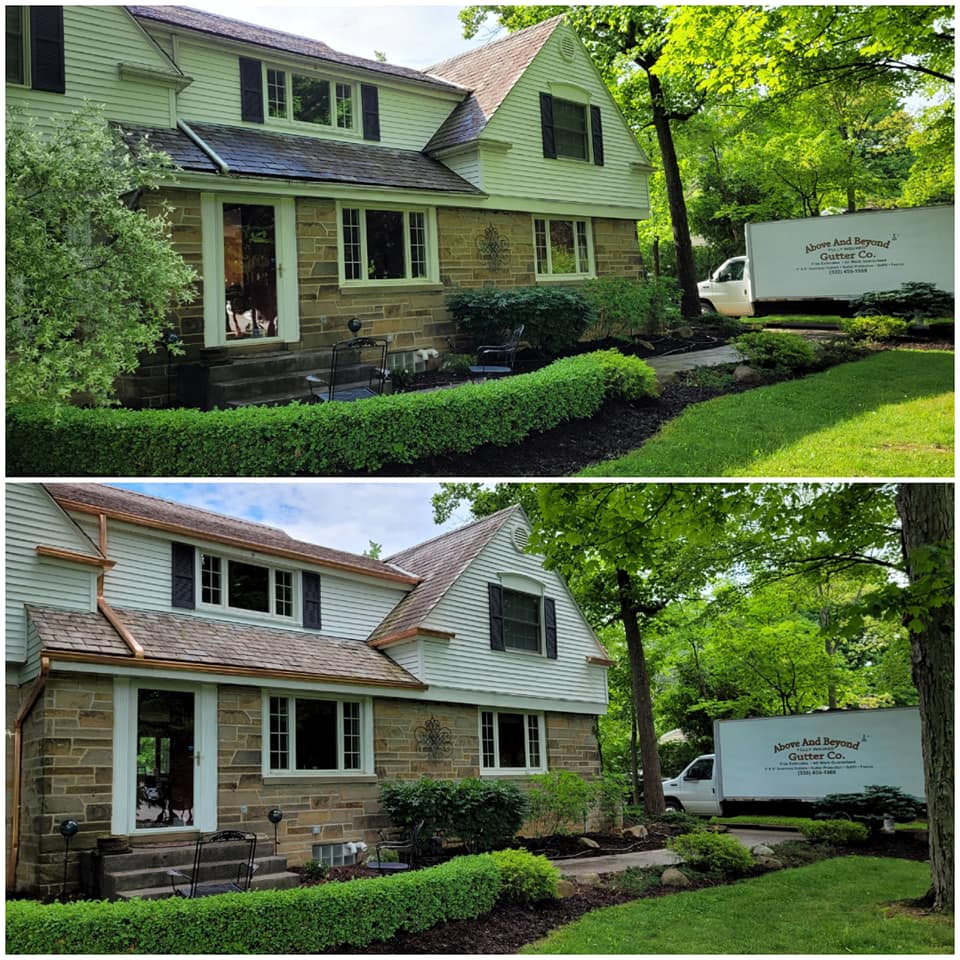 Local. Trusted. Family Owned.
We Are One of the Best Local Guttering Companies in Concord OH
Call Today for Gutter
Services in Concord OH!
While near many contemporary conveniences, Concord, Ohio, is a tiny town with a tranquil and rural atmosphere. Concord is ideal for anyone searching for a leisurely, uncomplicated area to live or visit. It is a quiet town beside Lake Erie that hosts a variety of annual gatherings for visitors and residents alike. The Easter Egg Hunt held in the springtime and Concord Community Day are two of the yearly gatherings that take place in Town Hall Park. The town's summer concert series is held at the pavilion beside Town Hall. Cleveland, Ohio, a sizable metropolis, can be reached from Concord in approximately 30 minutes by car. The second-largest city in Ohio, Cleveland, exemplifies modernity with a touch of traditionalism. The city features a vibrant social scene on the Flats East Bank, where the Cuyahoga River and Lake Erie meet, as well as theaters, museums, and other cultural attractions. A stroll through Cleveland's well-liked Historic Warehouse District, an evening at one of the city's main sports facilities in the Historic Gateway District, or a tour of any of the city's magnificent museums are all options for tourists.
Our commitment to you as a top-rated Concord gutter company near me is to provide you with the most information and guidance possible. It makes us unique among many other house gutter suppliers. The same is true for having some of the best gutter prices in the region. We take great satisfaction in offering outstanding service at a fair price for your gutters. We follow an established installation and maintenance process and stand by it. From the time we get to your house until our last walkthrough, our primary concern is ensuring you are satisfied with our gutter services.