Local. Trusted. Family Owned.
Gutter Installation Painesville OH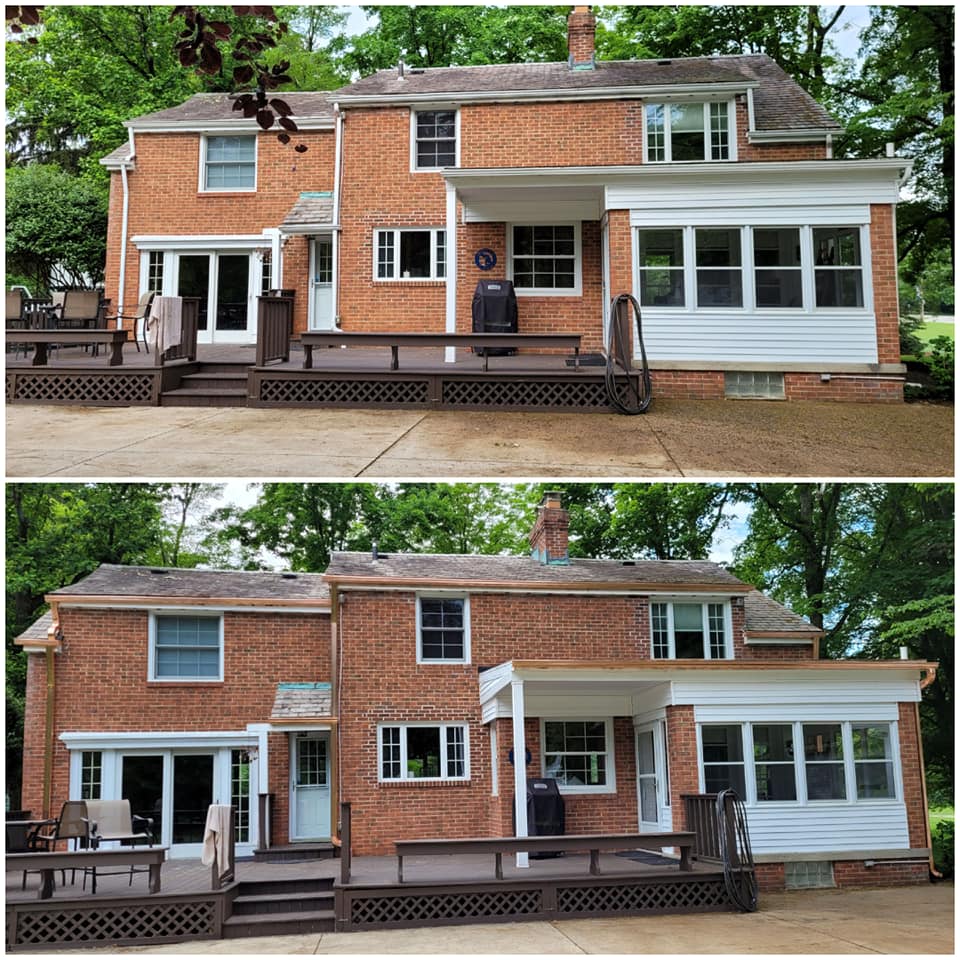 Top-Rated Rain Gutter
Installation in Painesville
A correctly installed gutter system is essential for protecting your home from water damage, especially if you live in Ohio. Extreme weather conditions such as heavy snowfall and rain pose a severe risk to homes that do not have proper earthing. Without gutters, your Ohio-based home is directly exposed to the elements and risks water accumulating around foundation walls, leading to cracking and significant structural deterioration. Hiring professionals with the right set of skills and experience helps you ensure that your gutters are securely fastened to the roofline, adequately angled, and equipped with the right functional components as per local codes. With experts handling gutter installation duties at your home, you can rest assured that your house will be safe from any water-related hazard when storms hit.
Searching for Painesville
Gutter Installation Near Me?
When it comes to finding the best new gutters Painesville, OH, has to offer, Above & Beyond Gutter Co. is the go-to place. As one of the leading gutter installation companies in the Painesville area, we pride ourselves on our advanced house and roof gutter installation techniques. With over 20 years of experience, we've taken our gutter expertise and built a best-in-class gutter installation service. Whether you're searching for Painesville gutter installation near me or gutter installation Painesville, OH, you won't be disappointed in what we have to offer at Above & Beyond Gutters.
Gutter installation is no easy task and requires experienced professionals who understand the job's ins and outs. At Above & Beyond Gutters, we're dedicated to providing our customers with a quality gutter installation that stands the test of time. With our team of highly trained professionals in Painesville, OH, you can rest assured that your house gutter installation is in safe hands. We strive to keep our prices competitive and reliable so that everyone can access high-quality seamless gutter installation. Don't settle for just any installation; come to us for an experienced service backed by years of industry knowledge.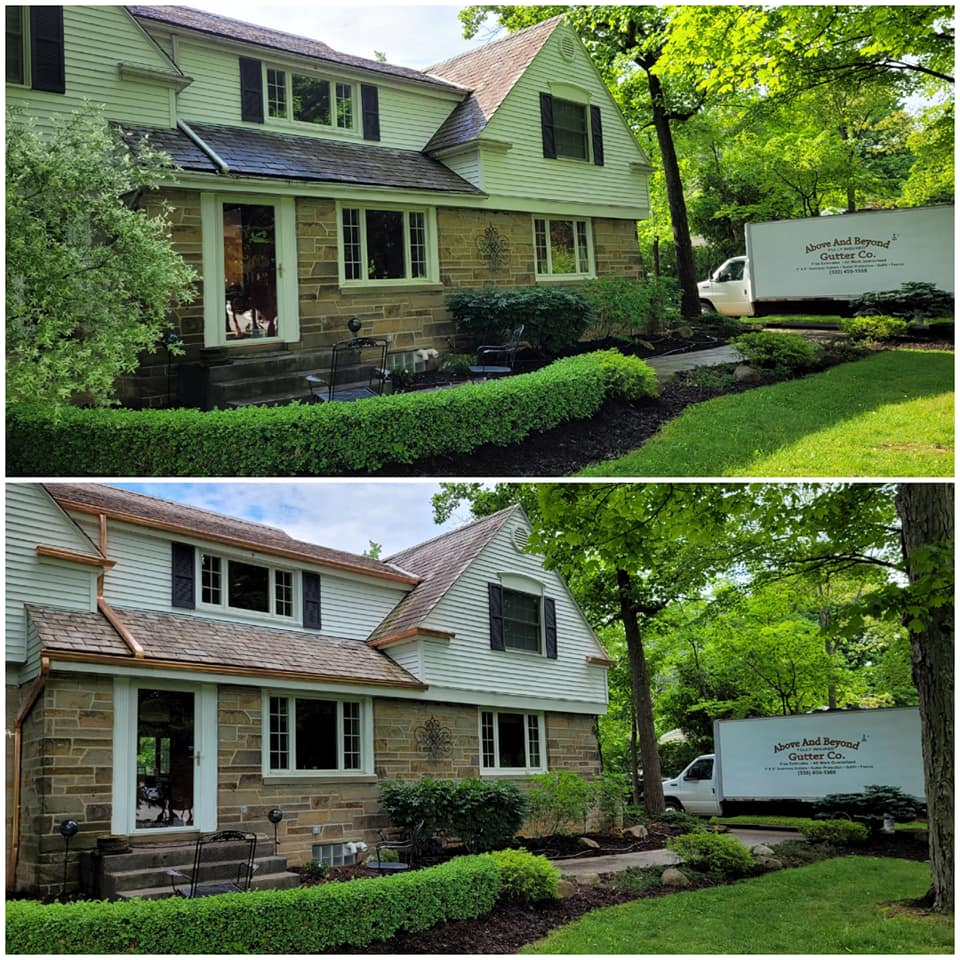 Local. Trusted. Family Owned.
High-Quality New Gutters Painesville OH Residents Trust
Call Today for Seamless Gutter
Installation in Painesville OH!
From its diverse community and rich history to its sunny parks and delicious restaurants, there is always something to do and explore in Painesville. Its shop-filled downtown is lined with beautiful Victorian architecture that gives the city its own look. The natural beauty of the surrounding forests and creeks, as well as Lake Erie's coastline, provides countless opportunities for outdoor recreation, including camping, fishing, and swimming. Rich in culture, Painesville hosts several community events each year that welcome the whole family. These celebrations bring the town together in a way that allows visitors to get a glimpse inside the vibrant spirit of this charming Ohio city.
If you live in Painesville or a nearby area and are searching for rain gutter installation Painesville, OH, or rain gutter installation near me, you've come to the right place. At Above & Beyond Gutter Co., we strive to be there for your gutter installation needs and beyond. Whether it's repairs or replacement, we cover the entire spectrum of all things gutters. Above and Beyond Gutters is the perfect choice for all of your gutter needs. We're locally owned and operated, BBB accredited with an A+ rating, and all of our work is 100% guaranteed. With over 20 years in the business, we have the experience and expertise to provide you with the best possible service at a great price. Not only do we offer quality products and service at an affordable price that goes above expectations, but our commitment to top-notch customer service ensures that you'll be delighted with your experience. Get ready to take your gutters to the next level with Above and Beyond Gutter!
We also offer a variety of other services such as: