Local. Trusted. Family Owned.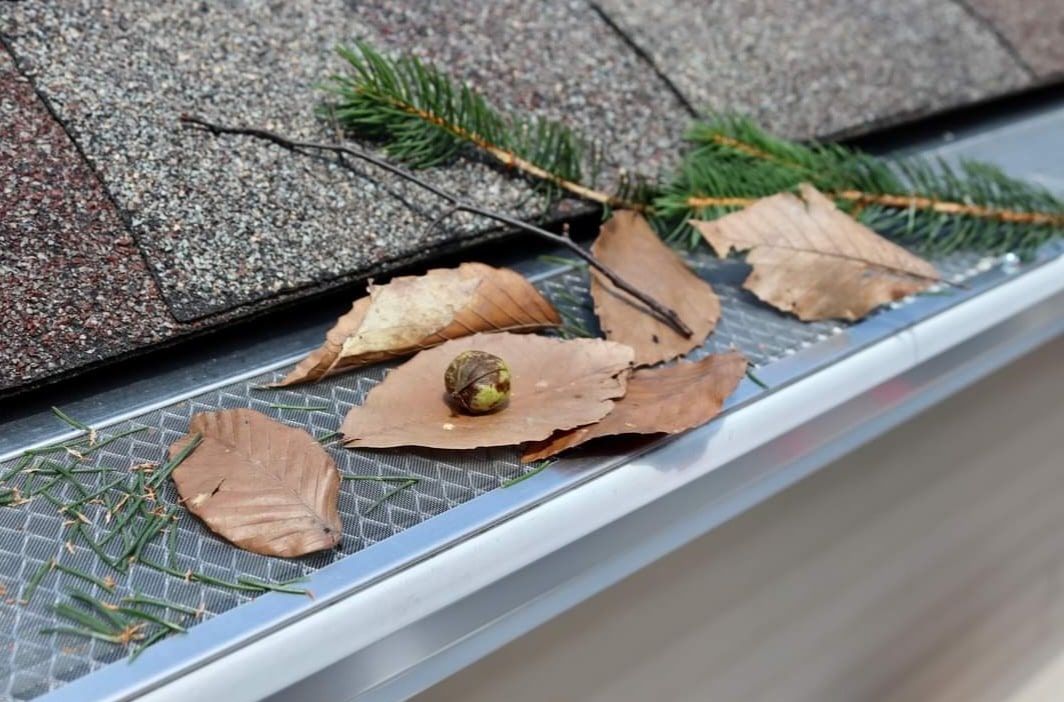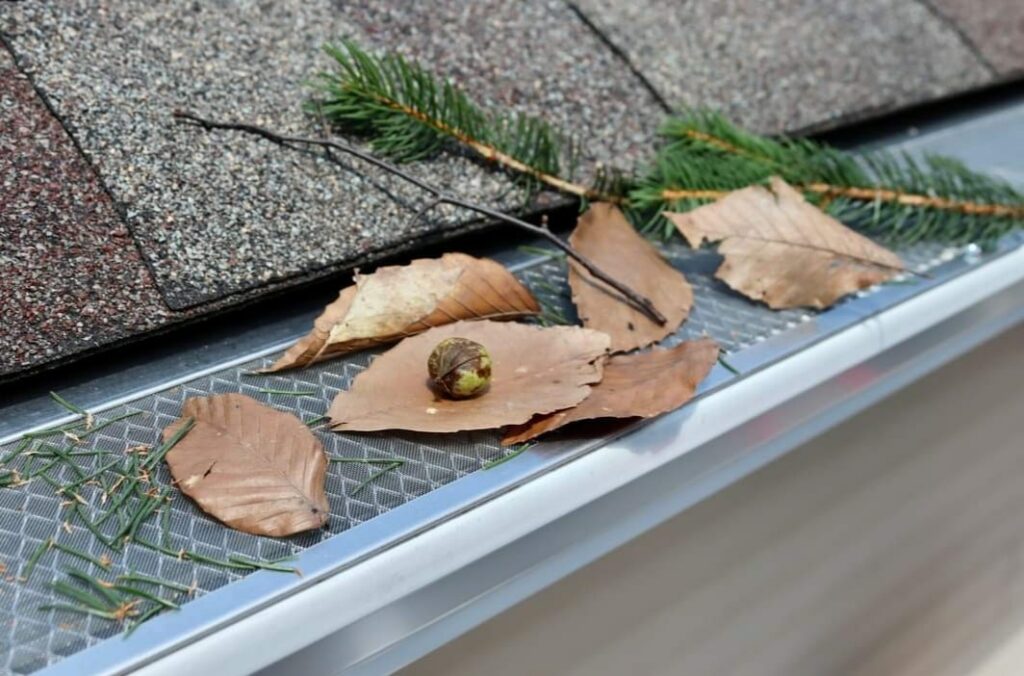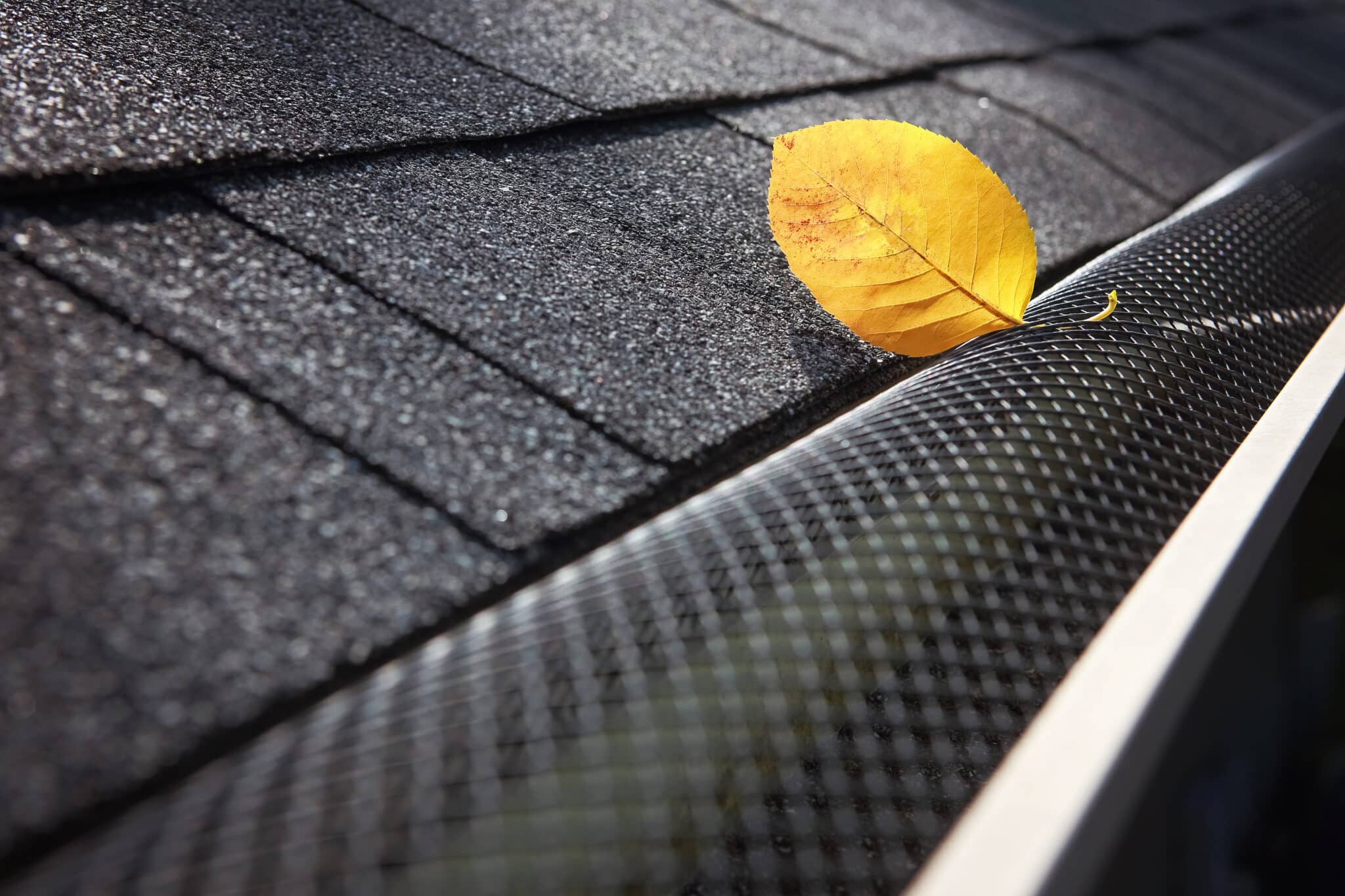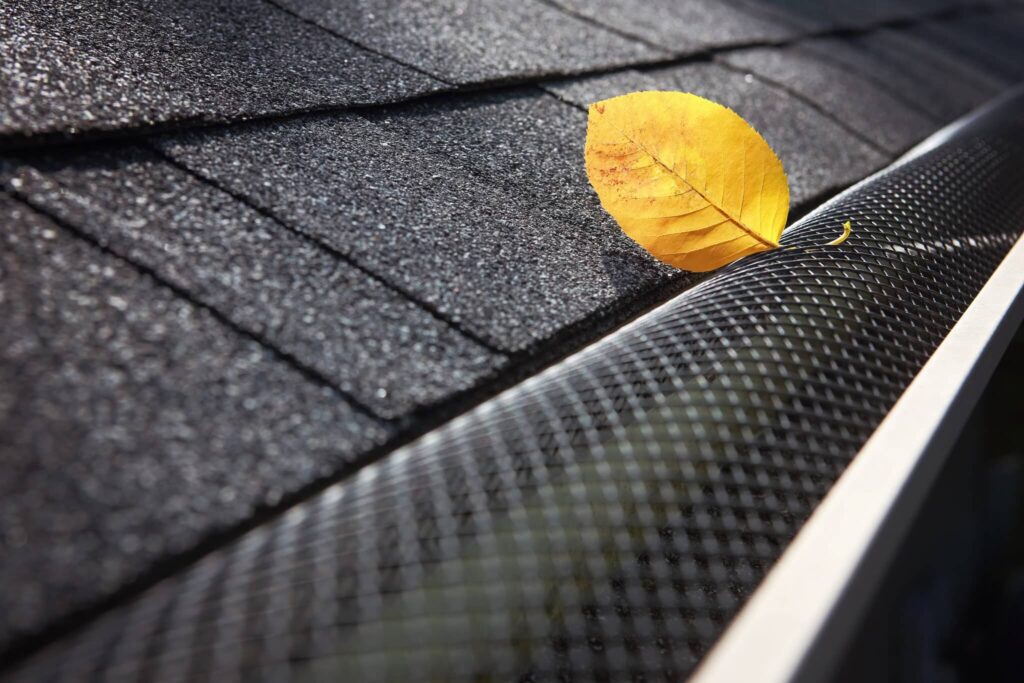 Top-Rated Gutter
Guards in Mentor
One of the best gutter businesses offering gutter guards in Mentor, OH, Above & Beyond Gutter Co., has offered nearby communities exceptional gutter guard installation for many years. We can install your gutters if you want to shield your home or commercial structure from the damaging impacts of water. You can aid in preventing downpours onto your walkways and yard by using our gutters in locations where you walk. Don't hesitate to safeguard your house and your investment. One of the market leaders in the gutter installation, leaf protection, and maintenance sectors is Above & Beyond Gutter Co.
Leaf Guard solutions for our gutters assist in preventing leaf clogging, hence reducing the risk of gutter damage or blockage. Leaf guards shield your gutters from creatures that may live there and endanger them. If gutters can't drain correctly, they become all but worthless. The use of gutter covers is essential for nearly maintenance-free gutters. Gutter leaf guards prevent the accumulation of dirt in gutters. If gutters are clogged with debris, they cannot fulfill their intended functions. Without leaf guard gutter protection, it is advised to clear your gutters yearly, especially if trees are close to your house. If you like maintenance-free gutters or would rather avoid paying for yearly gutter cleaning, leaf guards in Mentor, OH are a smart investment.
Any gutter clogging concerns may be resolved with our gutter guards! Maintain the cleanliness of your gutters with a quick and durable addition to your current gutters. Our gutter protection systems will help you save time and money if you're sick of cleaning your gutters yearly.
Searching for Mentor
Gutter Guards Near Me?
Our gutter leaf guards remove the leaves, pine needles, and other debris. They take care of the clogging problems affecting your downspouts and gutters. Also, they avoid the requirement for ongoing gutter cleaning. We offer gutter guard installation and repair for residential and small-scale commercial buildings. Almost any size house or company may use them to cover the majority of 5′′ and 6′′ K-style gutter systems!
Your house or place of business may have devastating water drainage problems due to the accumulation of leaves, debris, twigs, and branches from extreme weather conditions. By securing your gutters before a problem arises, you can take a preventative approach to this problem. Gutter guards are a modern solution that offers self-cleaning, maintenance-free coverage for your gutter and downspout system. Gutter guards can be installed on new and old gutters to suit the demands of residential and commercial buildings.
With only the best tools and supplies available, Above & Beyond Gutter Co. will provide gutter guard, leaf guard, and leaf protection installation. Every time, our skilled gutter technicians perform gutter guards near me installation services properly thanks to their specialized workmanship and years of experience. Our experts will guarantee that your gutters are completely functioning and debris-free for many years to come by installing gutter guards to your current system. Clean gutters will allow rainwater to flow easily through them without obstructions or clogs, lessening the need for gutter replacement, repairs, and routine cleaning.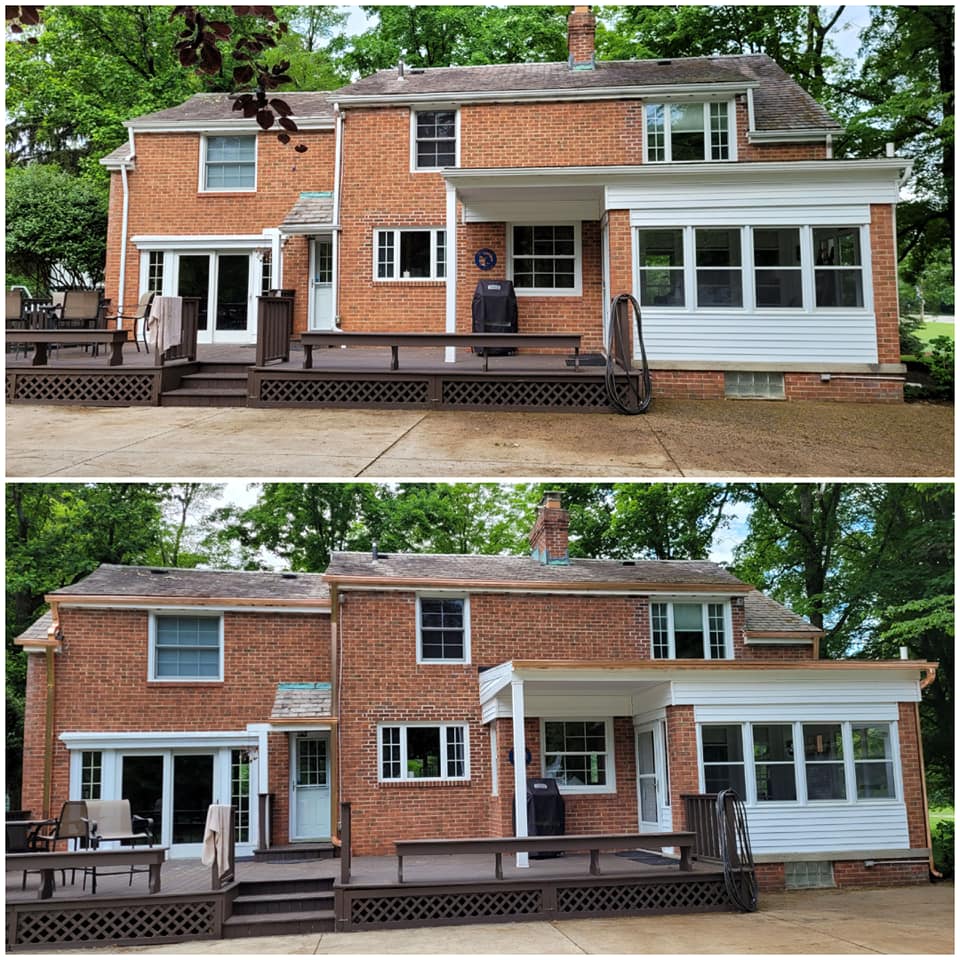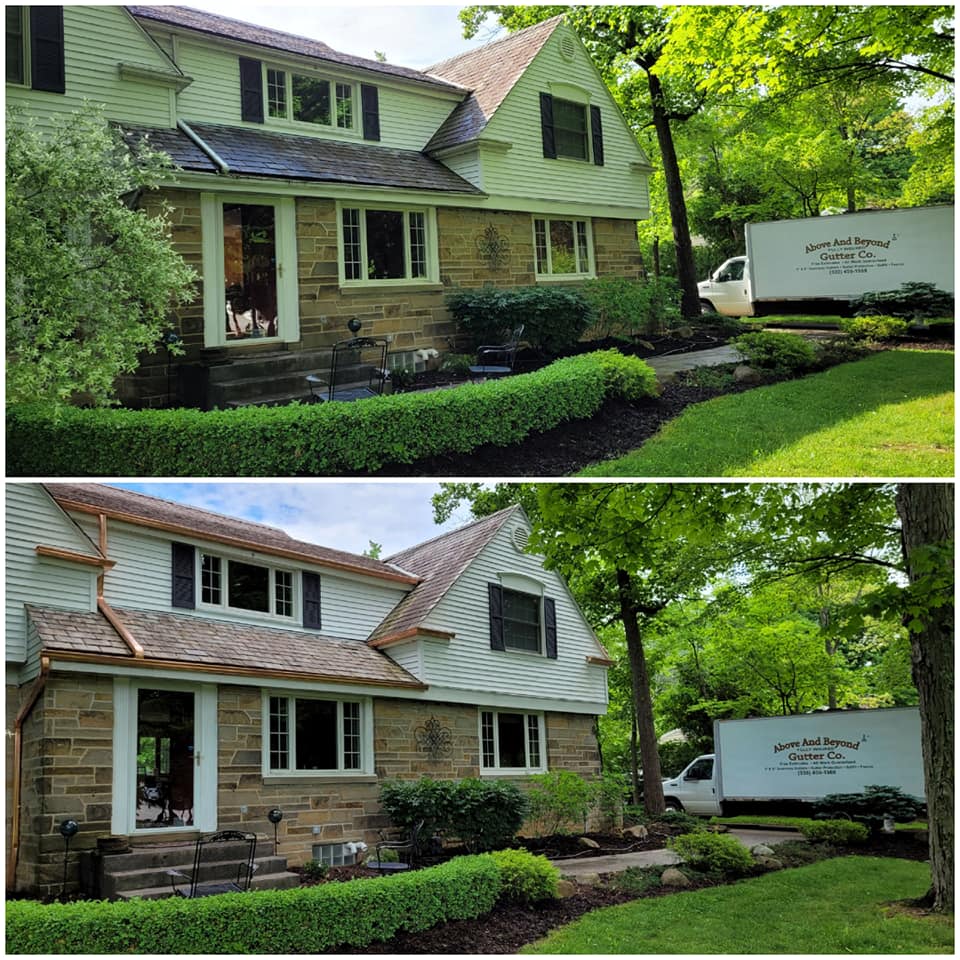 Local. Trusted. Family Owned.
High-Quality Leaf Guards Mentor OH Residents Trust
Call Today for Leaf
Guards in Mentor OH!
East of Cleveland, in Lake County, Ohio, Mentor was first settled in 1797 as a part of the Connecticut Western Reserve. Today it is a suburban community. Along with being the area where President James Garfield was born, the lakefront suburb is widely renowned for its parks and greenhouses. Mentor, Ohio's proximity to Lake Erie is an excellent area for boating, skiing, and snowmobiling in the winter and swimming and fishing in the summer. Mentor, a historic, attractive, and welcoming neighborhood for families in Ohio's northeast, has a wealth of opportunities for leisure and entertainment. Visitors may engage in a broad range of activities while in the city, including visiting historical sites, state parks, lakes, and a host of other attractions. This flourishing neighborhood features several shopping centers along its charming Main Street and hosts several festivals and parades yearly that bring locals and visitors together to celebrate their many cultures and history. At the Black Brook Golf Course & Practice Center in Mentor, golfers of all skill levels may find their own slice of heaven. This quaint golf course has a practice area to help you improve your game and introductory golf lessons.
We aim to simplify homeownership because it may be a never-ending cycle of maintenance and renovations. For you to enjoy your house, we offer expert, local gutter guard installation near me services that make property management simple. Our insured contractors provide first-rate service with high levels of client satisfaction. We collaborate with reliable partners to assist you even if your project needs unique licensing. Our company has grown due to our perseverance, meticulous attention to detail, high-caliber work, passion for excellence, and recommendations from other satisfied clients. We give every gutter job high importance. The very foundation of our gutter business is meticulous attention to detail.
We also offer a variety of other services such as: