Local. Trusted. Family Owned.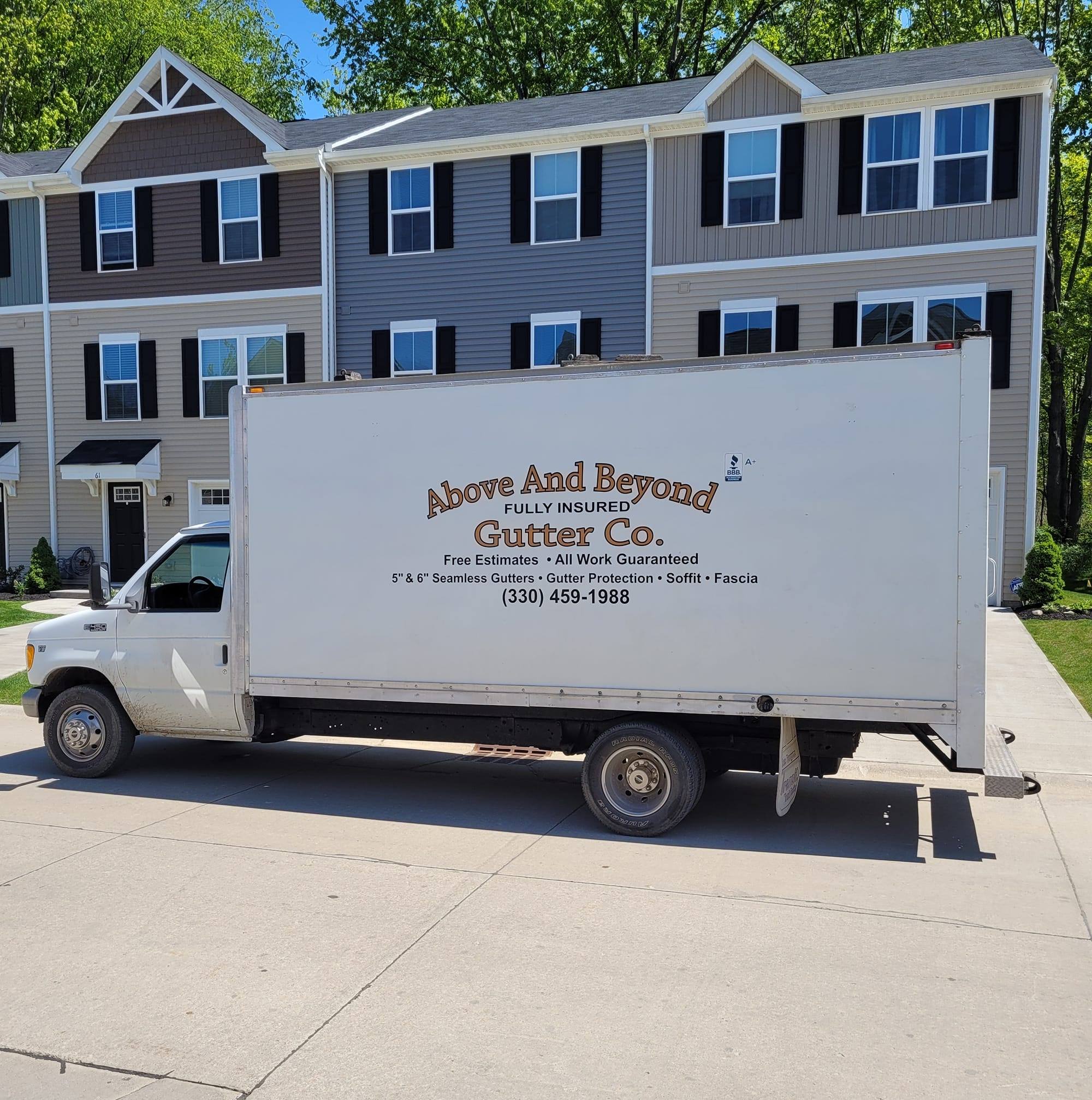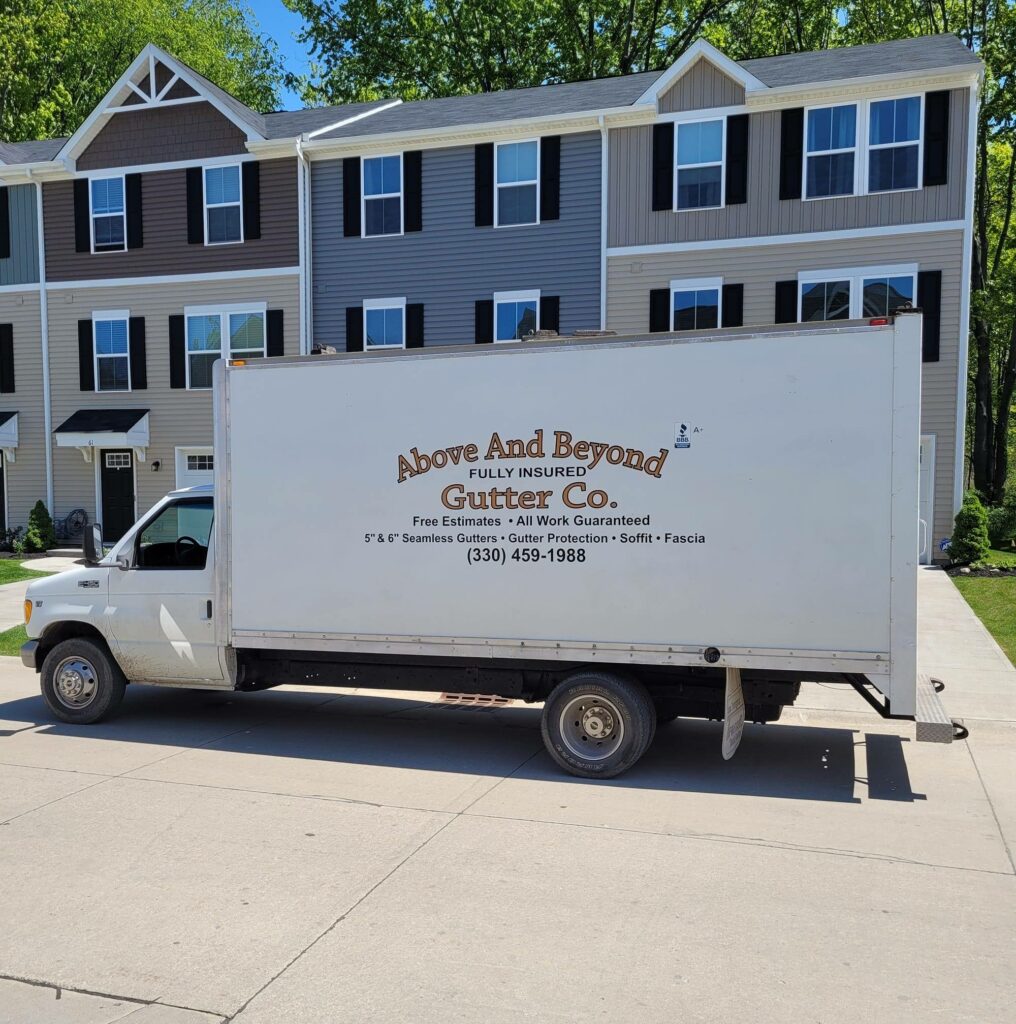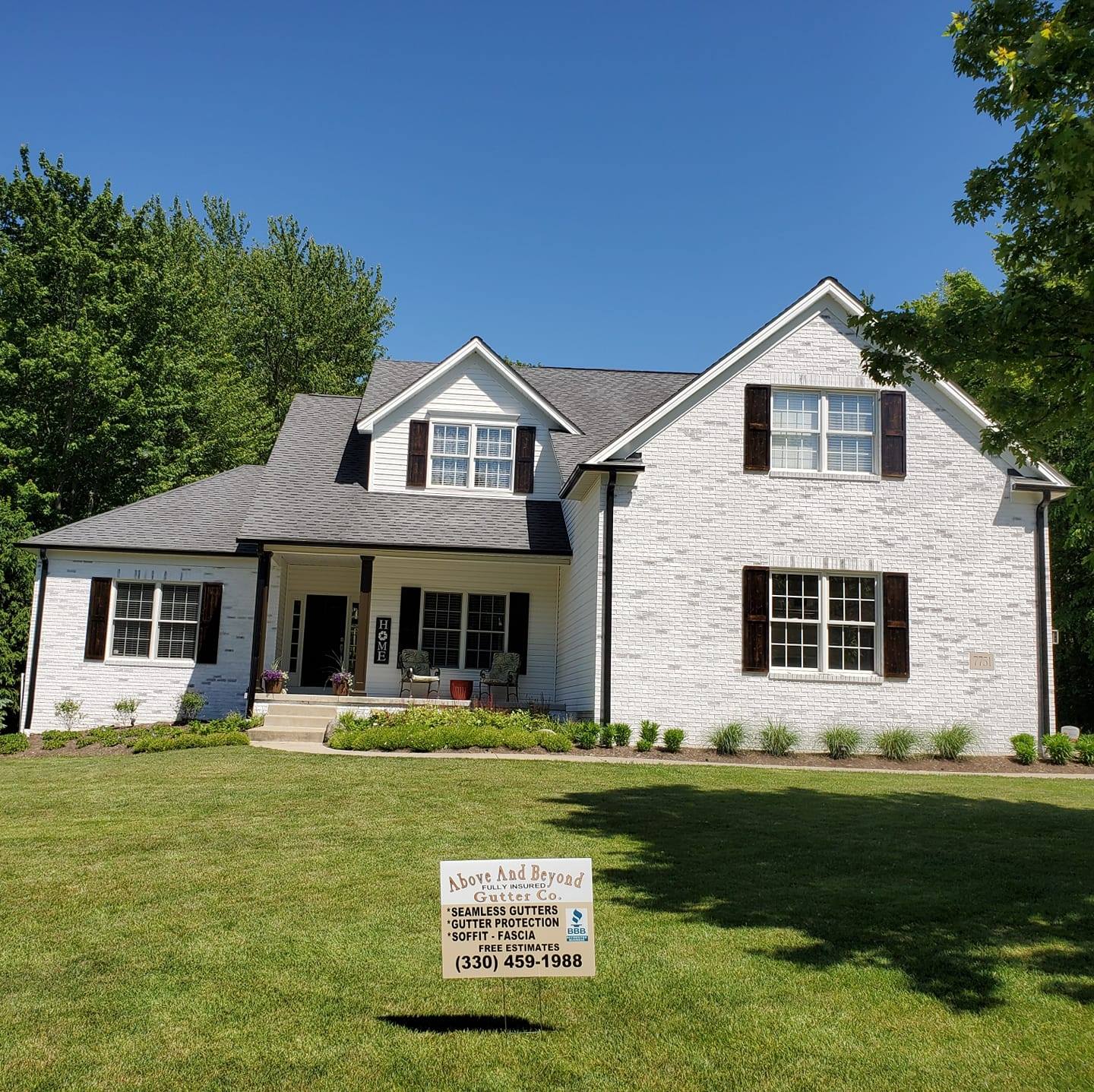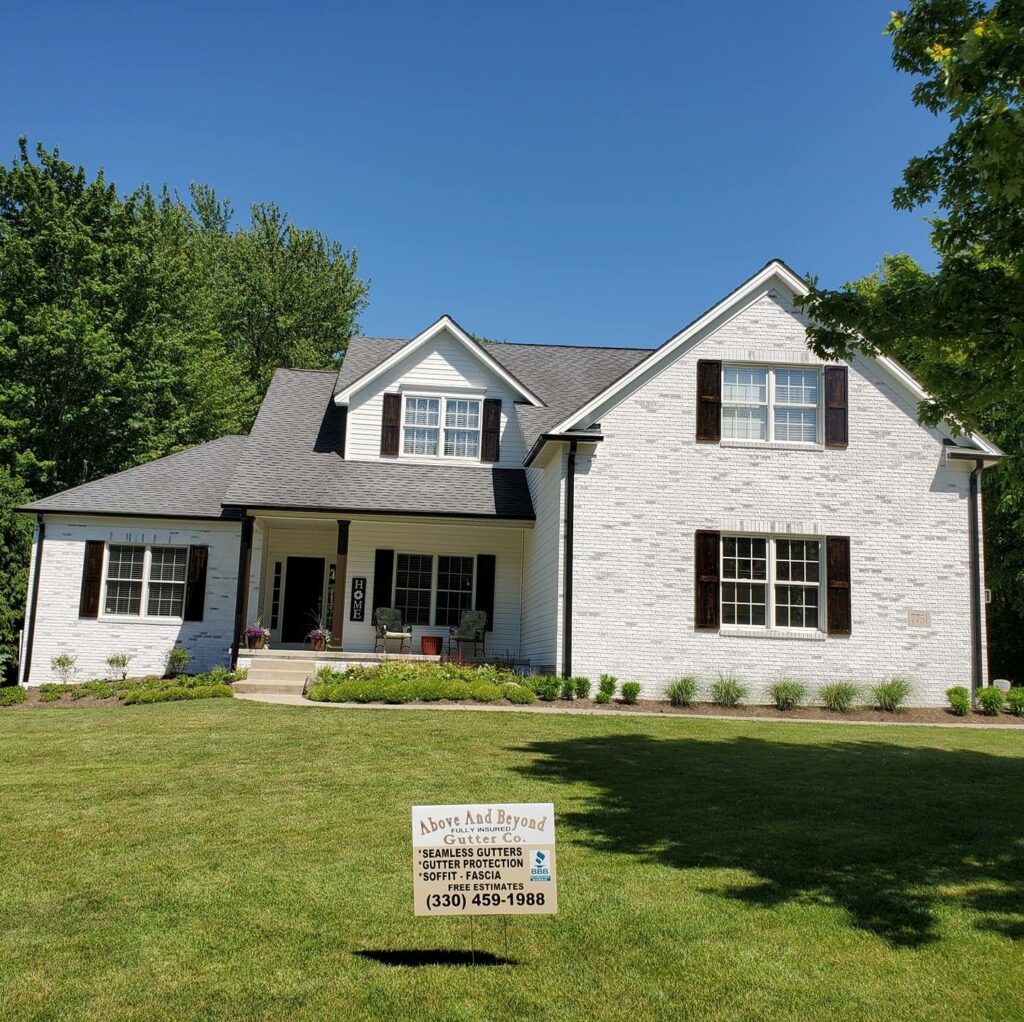 Top-Rated Gutter
Contractors in Mentor
Above & Beyond Gutter Co. is a gutter company in Mentor, OH, that has been in business for more than 20 years providing premium gutter goods, installation, and customer service at a reasonable price. From the initial phone conversation to the last walkthrough after the job is finished, we try to serve each of our customers with kindness, professionalism, and the best materials and supplies available. Above & Beyond Gutter Co. provides seamless gutters, leaf guards, Impact, and other gutter services in the Ohio region as one of the top-tier quality local guttering companies.
Routine rain gutter cleaning and maintenance is essential to making sure that your home's gutter system continues to function correctly. If there are trees on or close to the roof of your property, gutter cleaning might need to be done more than once a year. Eventually, leaves, debris, wildfire ash, and roof material can clog gutters. Our team members manually clean all gutters and dispose of any garbage. We also make sure there are no obstructions in any downspouts.
One inch of rain can create more than 1,000 gallons of water in a typical home. Controlling this water and draining it far from your house is crucial. If you don't take care of this, your fascia, rafters, or siding might be harmed. Water tends to collect in gutters that are clogged. Because of the extra weight, gutters can leak and fall out of alignment. In regions where it freezes, the enlarged ice might harm your roof. Also, this extra water can result in floods, moisture issues under your house, or erosion.
Searching for a Mentor
Gutter Company Near Me?
At Above & Beyond Gutter Co., we are a team of gutter contractors that are experts in everything related to gutters, including the installation of seamless gutters, gutter repairs, gutter guards, the installation and repair of fascia and soffit, and gutter cleaning. We've been offering our local communities the best Mentor guttering services near me solutions for homes and businesses for years, and we'd be more than pleased to help you as well!
While cleaning your gutters, our experts take safety precautions, use the right tools, and follow training guidelines. Your gutters are cleaned and maintained quickly as a result. These experts can also check your gutters, soffit, and fascia in critical locations for any problems you cannot detect on your own.
Our customers know they are getting the best gutter services possible since Above & Beyond Gutter Co has a track record of successfully finishing the gutter jobs we take on. Our staff of professionals is not only courteous but also professional. We ensure that every one of our clients enjoys doing business with us. We exclusively use cutting-edge tools and equipment, ensuring your gutter installation lasts many years. Our team comprises skilled professionals with the knowledge and practical expertise required to finish the projects we take on.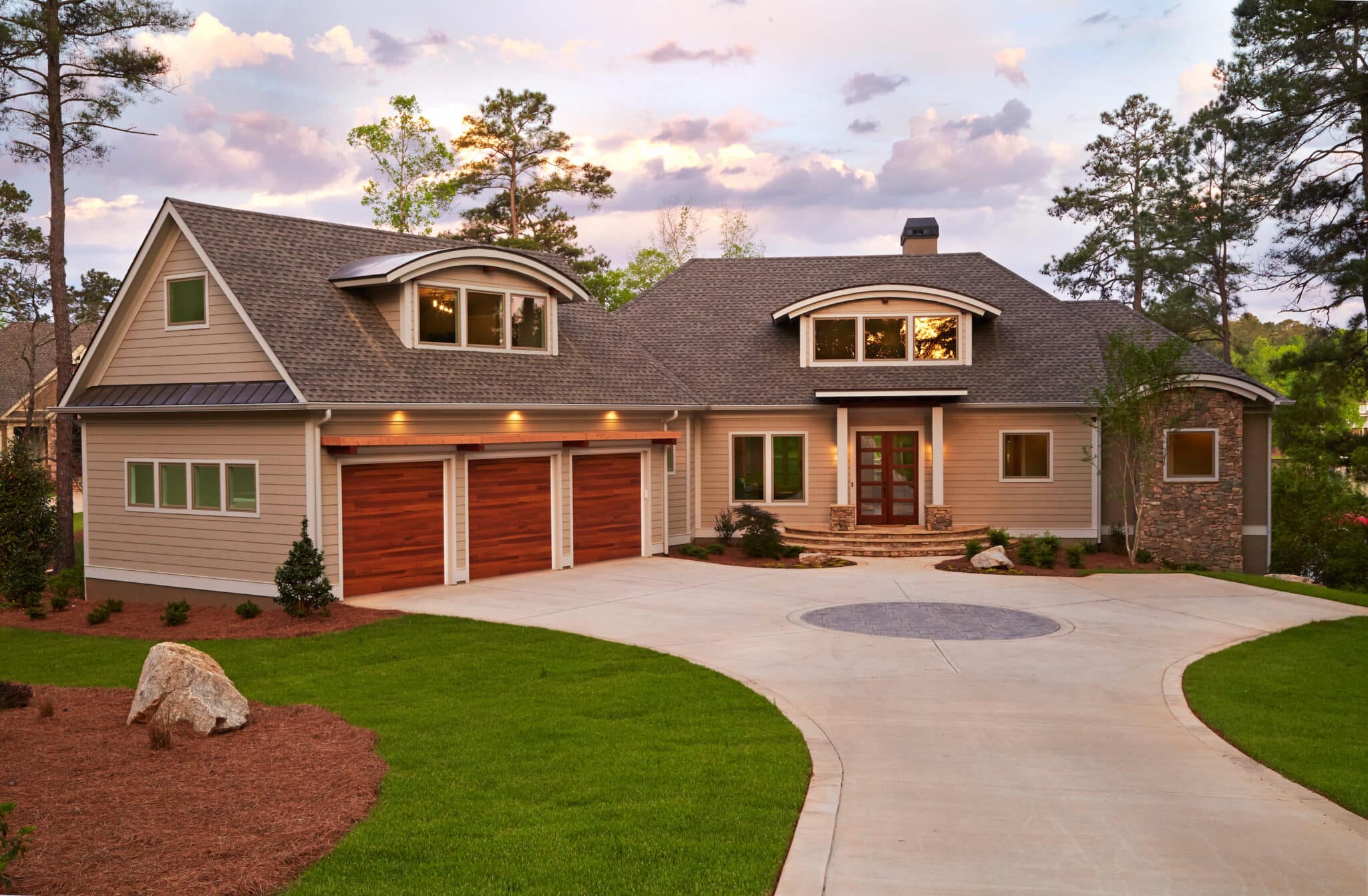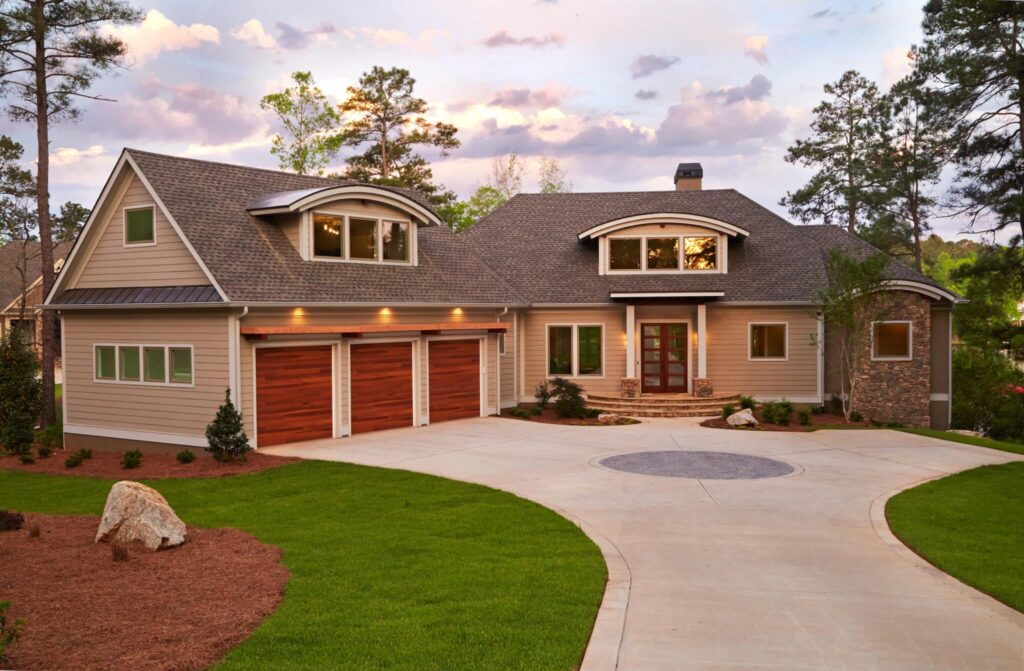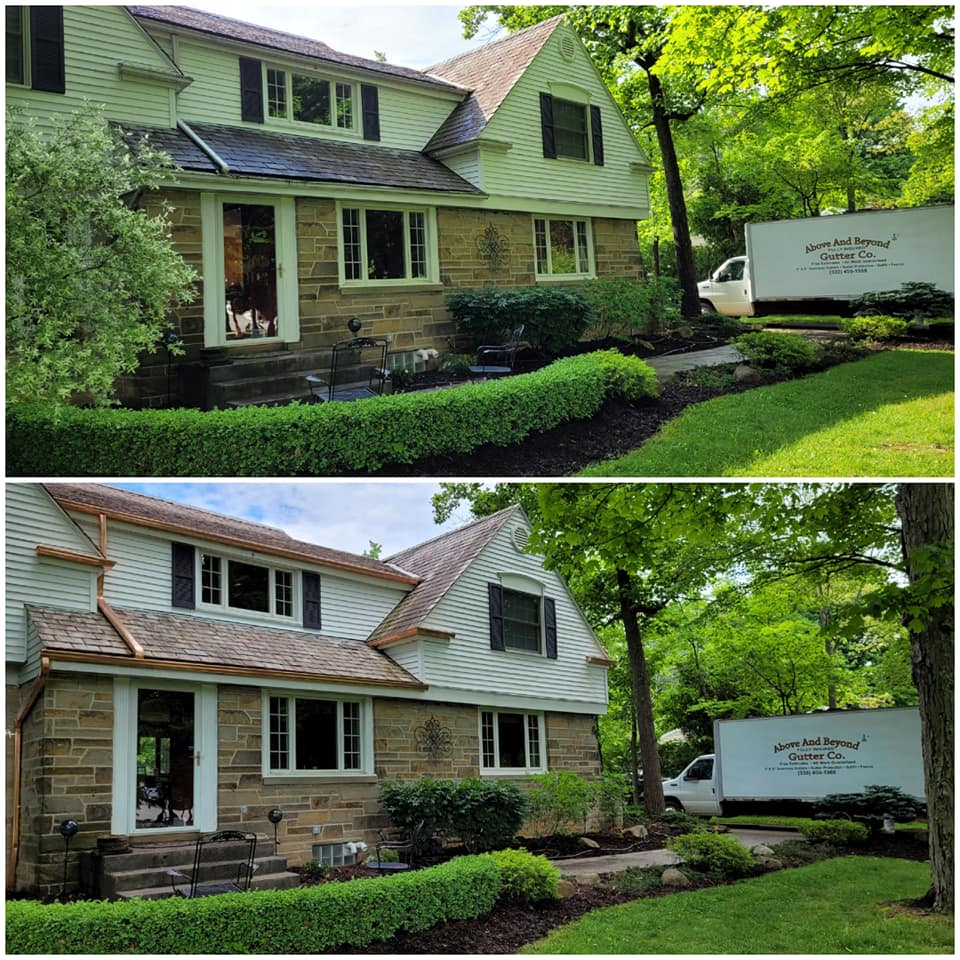 Local. Trusted. Family Owned.
We Are One of the Best Local Guttering Companies in Mentor OH
Call Today for Gutter
Services in Mentor OH!
Your gutter system is a critical component of your home that, if neglected, can cause damage. Rainwater from your roof is collected by your gutter and downspout system, which then channels it away from your home's foudnation and toward the ground. But if your gutter system isn't functioning correctly, your home can be at risk for some concerns, including water damage and structural foundation difficulties. Fortunately, Above & Beyond Gutter Co. is the go-to supplier for various gutter solutions, ensuring your home is in excellent shape.
Mentor, in Lake County, Ohio, and located east of Cleveland, was initially populated in 1797 as a part of the Connecticut Western Reserve. The lakefront neighborhood is well-known for its parks and greenhouses and for being the birthplace of President James Garfield. Mentor, Ohio, is located near Lake Erie's shoreline, making it a great place to go swimming or fishing during the summer and skiing in the winter. Mentor is a historic, picturesque, family-friendly community that offers countless opportunities for recreation and pleasure. By visiting the city, travelers will find a wide variety of things to do, from historical structures to state parks and lakes and much more. This thriving neighborhood has many retail malls along its quaint Main Street and has numerous festivals and parades every year that bring residents and tourists together to celebrate their distinct cultures and histories. The Wildwood Cultural Center & Park is one of Mentor's many wonderful attractions. You can stop by the park's 34 acres of gorgeous hiking paths to take in the local flora and wildlife and enjoy a picnic among the park's large grassy expanses.
We promise to give you as much knowledge and advice as possible as we complete our gutter services at your home. We stand out from many other home gutter providers because of this one simple ideal. The same goes for having some of the most affordable gutter pricing in the area. We take great pride as one of the region's best Mentor gutter company near me in providing affordable assistance and excellent service for your gutters. We have a tried-and-true installation and upkeep procedure and stand by it. Your satisfaction is our main focus from when we provide you with a gutters estimate to when we complete our final walkthrough.
We also offer a variety of other services such as: